Back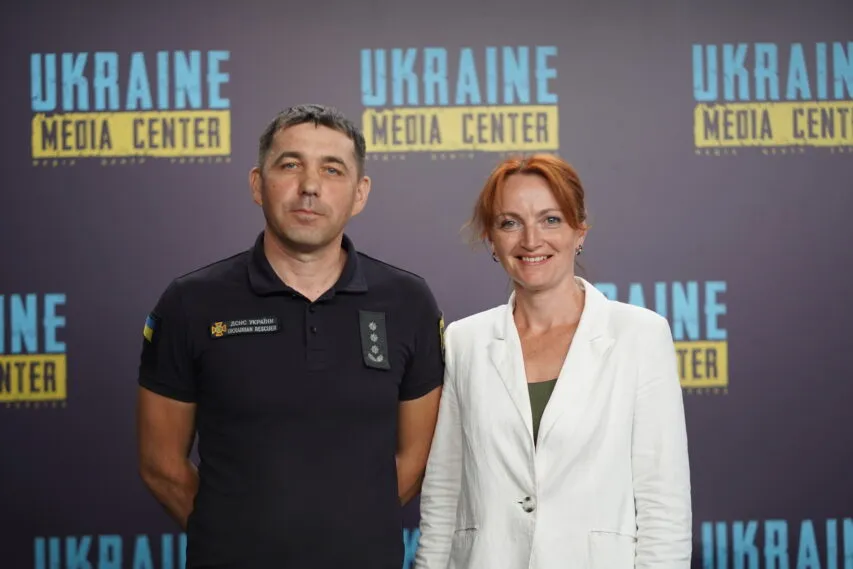 Ivan Movchan, Vice Rector of Lviv State University of Life Safety, Natalia Alekseeva, Manager of the Executive Committee of the Lviv City Council, Media Center Ukraine
August 30, 2022, 13:43
How to act in case of radiation, chemical and bacteriological hazards. Safety training held in Lviv
Since the beginning of russia's full-scale invasion, several thousand people in Lviv have already attended safety training organized by the City Council. These include both Lviv residents and internally displaced persons living in the region. People were taught to provide pre-medical aid and handle small arms, as well as received mine safety training. Natalia Alekseeva, Manager of the Executive Committee of the Lviv City Council spoke about this during a briefing at Media Center Ukraine. In addition, the city initiated safety training in case of chemical, bacteriological and radiation hazards. According to the official, such classes, in addition to acquiring new knowledge, also allow people to feel more confident and stay calm.
"People come to deal with panic. And when they learn a very simple minimally required algorithm, they leave (the courses) feeling calm, realizing that they can do something, and that something depends on them," — Natalia Alekseeva said.
According to Ivan Movchan, Vice Rector of Lviv State University of Life Safety, there are several security laboratories in the educational institution, where the city residents are trained to act in situations of military threats.
"We tell the population how to act in order to stay alive. And if a person knows how to behave correctly, he will also know how to help those around them. That is why we will continue to hold such classes," — Ivan Movchan said.
Many officials of the Lviv City Council also joined the initiative.
Read more: https://mediacenter.org.ua/news