Back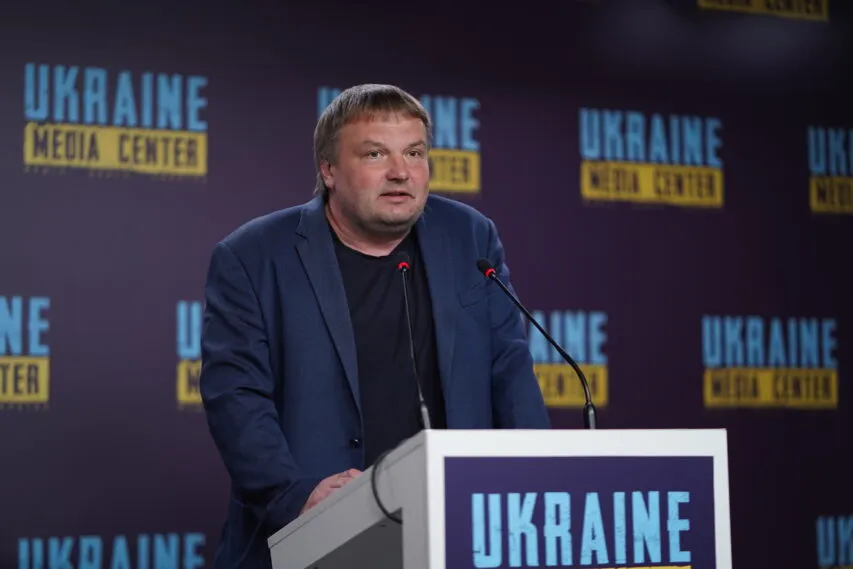 May 3, 2022, 16:00
How not to lose Ukraine's chance? Searching for solutions in Institute for Future
On what terms will the war end, and what should the Marshall Plan for Ukraine look like? These are the issues tackled in the report «Ukraine 2022. How not to lose the chance to become a strong state» presented at Media Center Ukraine by Vadym Denysenko, Director of the Ukrainian Institute for the Future, Advisor to the Minister of Internal Affairs of Ukraine.
The report written by the experts of the Institute among other things includes possible scenarios for stopping the war, information on the ways to come back to a peaceful life and the priorities in economic recovery.
«We need to change the way the state is governed by rejecting the system of «rigged deals». This will allow for a real deoligarchization. Also, the practice of recruitment based on nepotism rather than competency needs to come to an end,» — Denysenko said.
A lot of attention must also be paid to the demographic situation in Ukraine, which will worsen after the war.
«We need to think how to bring people back. Decide how to overcome the demographic crisis. We need to talk about it right now, because when the war is over, it will be too late,» — Denysenko explained.
Post-war transformation of Ukraine must also include changes to the foreign police. According to Denysenko, we can no longer live in the coordinate system, when geopolitically Ukraine remains rather uninteresting for other countries.
According to the report, after the war ends the window of opportunities for Ukraine will last only 6—12 months. That's why the work on recovering and rebooting different sectors of Ukraine must start now.
«We lost our chance in 1991, 2004 and 2014. We mustn't lose our chance now,» — Director of the Ukrainian Institute for the Future said.
Read more: https://mediacenter.org.ua/news