Back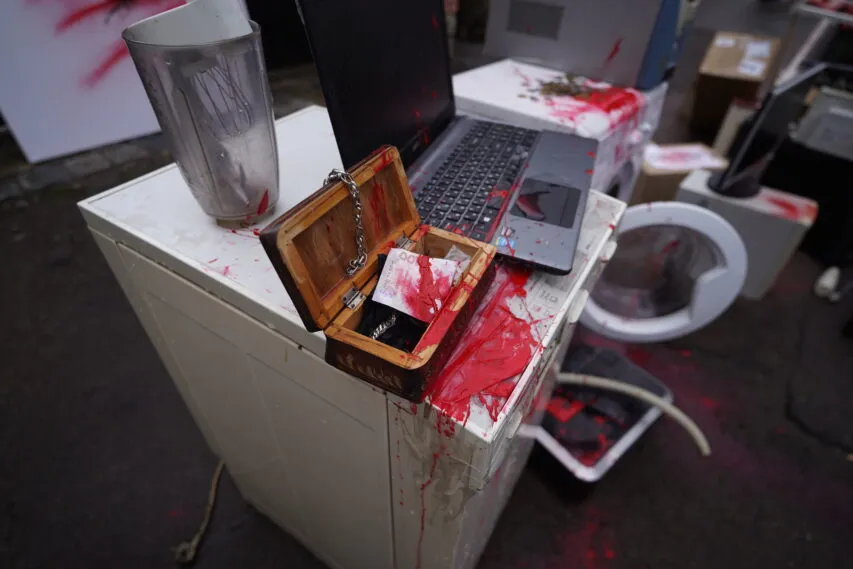 April 8, 2022, 14:17
Household appliances, scooters, shoes brought to the russian consulate in Lviv in the sign of crimes committed by the russian army
The action «russian consulate – a monument to looting» took place in Lviv. Activists and concerned residents of Lviv brought to the consulate building things that are most often stolen by russians during the russian-Ukrainian war: household appliances, scooters, shoes, electrical appliances, etc. To mark the terrible criminal acts, these household appliances were covered with red paint.
According to the organizers, the real face of the russian army and russians in general was shown at the rally.
«The russian consulate used to work in this private building. Now it is a symbol of looting and rashist atrocities. I call for the same actions to be held in front of all russian diplomatic missions», – mayor of Lviv Andriy Sadovyi called on.
«The second army of the world» in Ukraine massively steals blenders, fur coats, children's scooters and cynically flaunts looting in telephone conversations with relatives. The Security Service of Ukraine (SBU) has already published dozens of such conversations on the internet. A few days ago, three hours of footage from an online camera of the courier service in Belarus, through which rashist occupiers-marauders sent items stolen from Ukrainians to their homes, have been published on the internet. We have to show the real face of this army – the army of marauders», – co-organizer of the rally Iryna Salo said.
It should be noted that the same action took place in London in support of the Ukrainian people who were looted by the russian occupiers.