Back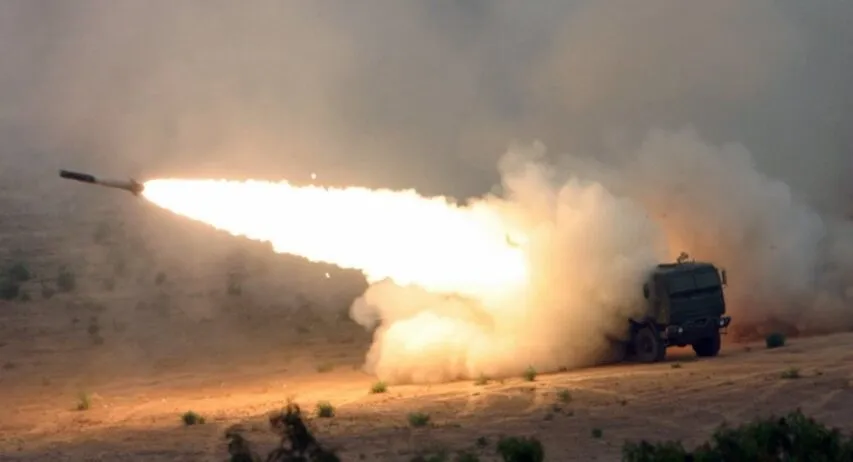 The photo from open sources
November 17, 2022, 14:27
HIMARS Hit Their Targets, Russian Air Defense Systems Cannot Shoot Them Down Effectively — Iurii Ihnat
HIMARS missiles successfully hit their targets. The russian defense ministry's reports that dozens of them are being shot down are not true. Iurii Ihnat, Speaker of the Air Forces Command of the Armed Forces of Ukraine, made this statement during the briefing at the Media Center Ukraine — Ukrinform.
"russian air defense suffers losses too. It is not what is presented in reports of the russian ministry of defense a sort of they shoot down dozens of HIMARS missiles. This is a blatant lie. HIMARS missiles hit their targets perfectly and no russian air defense system can shoot them down the way they show it," Iurii Ihnat pointed out.
However, according to the Speaker, we should not have any illusions: russia has enough air defense systems and uses them quite efficiently: this relates to short-, medium- and long-range complexes. But the Ukrainian Defense Forces also have powerful weapons provided by the partners.
"This includes cannon artillery, M-777 Howitzers, long-range HIMARS: they can destroy russian air defense systems. They can also be destroyed by anti-radar missiles operated by the Ukrainian army, these are the American AGM-88 HARM. When it is decided to transfer multi-purpose aircraft to Ukraine, the situation will drastically change, because the F-15, F-16 or F-18 aircraft have a wide range of weapons that will work efficiently on various types of enemy's weapons," Iurii Ihnat added.
Read more: https://mediacenter.org.ua/news