Back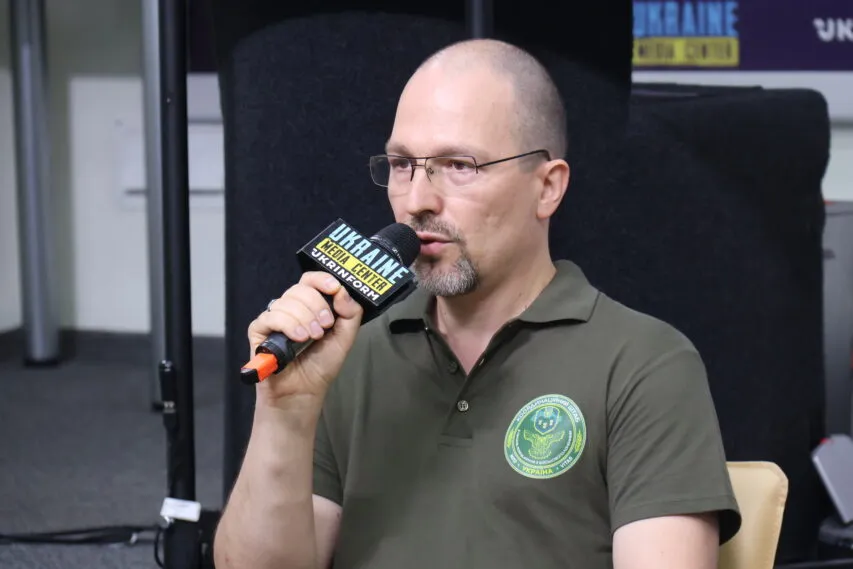 August 18, 2023, 20:31
High-calorie food three meals a day, quality medical attention, and a sports ground: the conditions of detention for Russian prisoners of war in Ukraine
Russian prisoners of war, who came to our land to kill, destroy us as a nation, and rob us, are treated in Ukraine following the requirements of the 3rd Geneva Convention relative to the Treatment of Prisoners of War.
Petro Yatsenko, Coordination Headquarters for the Treatment of Prisoners of War, said this during a briefing at the Media Center Ukraine – Ukrinform.
In particular, he noted that the camp where Russian prisoners of war are being held is in the western part of Ukraine. According to the requirements of the Geneva Conventions, the camp should be located far away from the active war zone.
The Coordination Headquarters representative stressed that the prison environment is favorable for work, and in terms of working conditions in the camp—all Russian prisoners of war are prison laborers. Officers are authorized to restrain specific individuals from work, but most detainees are engaged in the work process, expressing their voluntary consent. There are pretty simple jobs. Sunday is a day free from work.
In addition, Petro Yatsenko noted that Russian prisoners of war received high-calorie meals three times a day made of quality products.
"These are standard portion foods, and these are high-calorie menus. Most Russian POWs, unlike Ukraine's prisoners of war in Russia, are gaining weight instead of losing it. They have three meals a day, and they have eight hours of sleep," he added.
The camp settings meet the basic medical care needs, as many prisoners of war have various injuries, including severe traumas. According to him, the camp has new medical equipment, from dental to X-ray rooms. The specialists and treatment rooms also operate within the camp to treat the Russian military.
There is a church for Russian prisoners of war. For Muslims, there is a place set aside for prayer.
In addition, there are opportunities for leisure and sports—there is a playground and a football field on the territory of the camp.
"We show everyone that staying in Ukrainian captivity is a decent experience. Russian soldiers can be assured that they won't be treated as they truly deserve. We treat them in accordance with international standards. We show this to everyone. You can stay in Ukrainian captivity until the end of the war, surrender and then choose your own path," emphasized Petro Yatsenko.
In general, according to the Coordination Headquarters representative, there are many different things for Russian prisoners of war that Ukrainian defenders who are in Russian captivity can't even dream about.
"And our task, in particular, as the Coordination Headquarters for the Treatment of Prisoners of War, is to put pressure on Russia through the international community, through international organizations, to help the International Committee of the Red Cross fulfill its mandate, to carry out its mission and its function to visit all places where our prisoners of war are kept, and there are more than 80 such places of detention in Russia and in the temporarily occupied territories of Ukraine. That is why we organize the trips, and everyone can ensure that the conditions under which Russian servicemen are detained are decent," Petro Yatsenko summarized.
Read more: https://mediacenter.org.ua/news