Back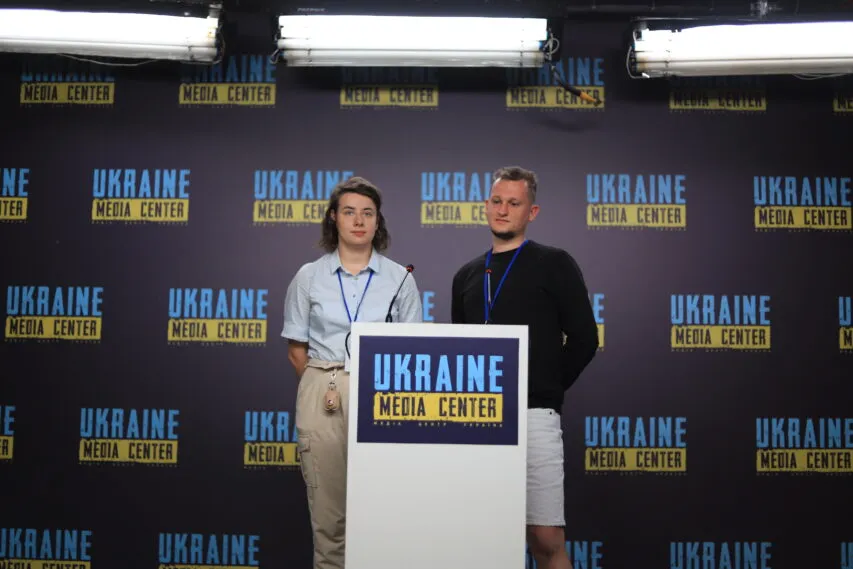 Богдана Синякевич та Ілля Білоус у Медіацентрі Україна, 21 липня
July 21, 2022, 13:39
Help the military and compete for the cup: camo net weaving competition to be held in Lviv
On July 24, a camo net weaving competition among youth centers will take place in Lviv's Na Valakh park. Everyone is welcome to participate. According to the organizers, these competitions are held to speed up the process of fulfilling orders for camouflage nets. Bohdana Syniakevych, initiator and chief coordinator of Porokhova Vezha (Powder Tower) camouflage net weaving site, co-organizer of a camo net weaving competition spoke about this at a briefing at Media Center Ukraine.  
"30, 40, 50 people join the effort of weaving (camo nets) at our site every day, a little more on weekends. But compared to the scale of the first days, this is a rather small number. Therefore, we have now decided to hold such competitions in order to involve, for example, universities or youth centers and youth spaces in weaving (camo nets) at least once a month or even a little more often. And to somehow fulfill these orders that come to us every week and help speed up work at our site," — Bohdana Syniakevych said.
Competitions will take place between TVORY! (Create) network of youth spaces and Lviv Regional Youth Center. However, anyone who wants to join one of these teams is welcome to do so. To participate, you need to register via this link. The rules of the competition will be explained on site.
"From 12 PM to аpproximately 4 PM they will have to weave nets. We will evaluate them, since this is a competition. Weaving time will be evaluated, i.e. there will be points for the speed of weaving the nets, as well as for their quality, since the task of the nets is to make the positions of our soldiers more secure. This applies not only to soldiers, but also to the equipment," — Illia Bilous, coordinator of Porokhova Vezha camouflage net weaving site, team coordinator at the camo net weaving competition said.
The winning team will receive a cup, and woven nets will be sent to the military.
In total, since the beginning of the full-scale russian invasion of Ukraine, over 8,000 square meters of camouflage net have been made at Porokhova Vezha camouflage net weaving site, which now initiates these competitions.
Read more: https://mediacenter.org.ua/news