Back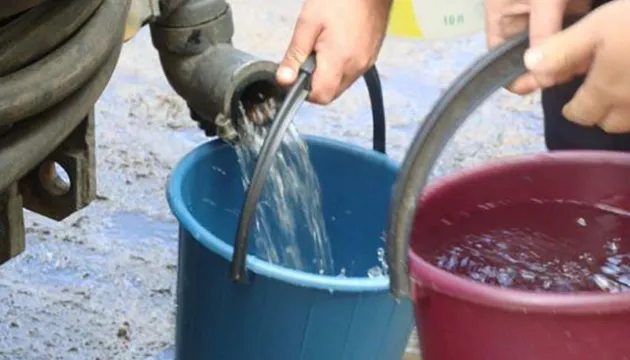 The photo from open sources
November 24, 2022, 13:47
Heat and Water Supply in Kherson Will Be Restored Only After Power Supply to the City Resumes; the Situation Is Difficult at This Point — Serhii Khlan
Now in Kherson, the situation with energy, heat and water supply is still difficult. Serhii Khlan, Deputy of Kherson Oblast Council, made this statement during the briefing in the Media Center Ukraine — Ukrinform.
"The electricity situation is very complicated. The State Emergency Service has deployed the points where people can warm up, charge their mobile devices, and get help. Currently, such points are deployed in Kherson and charitable organizations join to this work too. We collectively arrange for the assistance, and there should be more of these points. We should realize that the winter period is coming, and it will be cold. Heat supply will be restored only after the power supply is restored, and this will take a certain amount of time. Although Oblenergo assured that the first electricity should appear in the city in a week, it will take some time to supply the entire city. Therefore, the situation is difficult and now Kherson needs help," Serhii Khlan said.
The Deputy of the Kherson Oblast Council also added that there is no water supply in Kherson yet — it will also resume only after resumption of power supply to the city.
"Water trucking has been organized, and now there are schedules for delivery of both drinking and industrial water to different micro-districts of the city. Drinking water is also brought by charitable organizations. Now the aid stations have expanded their range and are located not only in the city center on Svobody Square, but are also deployed in almost all micro-districts of the city," Serhii Khlan added.
Read more: https://mediacenter.org.ua/news