Back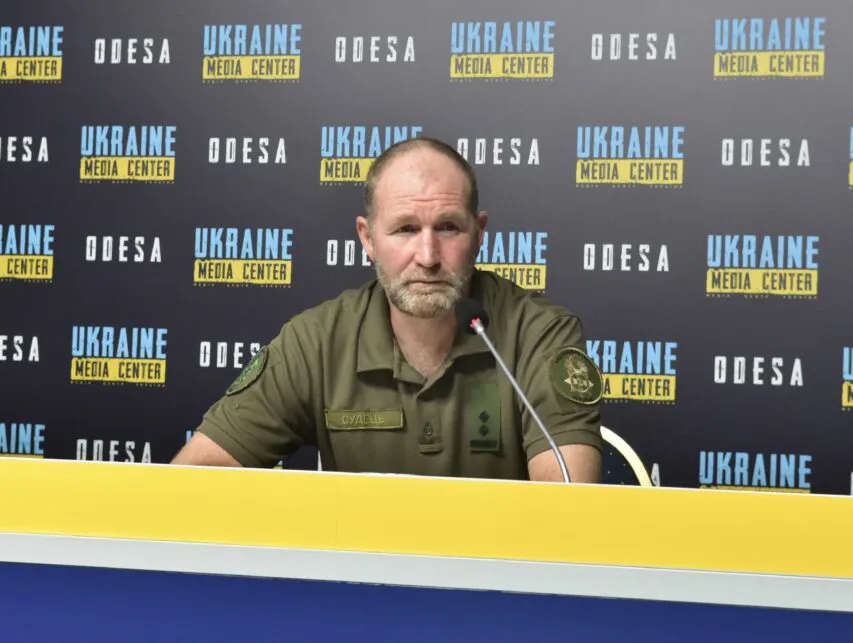 Photo by Media Center Ukraine – Odesa: Serhii Sudets, founder of the "Air Alert" community, lieutenant colonel of the National Guard of Ukraine
July 25, 2023, 14:49
Guided bombs cannot be shot down, and Ukraine needs F-16s to counter missile launches from ships and aircraft – air defense expert
The weapons that the Ukrainian Armed Forces currently have will simply not reach enemy ships and aircraft. This was stated by Serhii Sudets, founder of the "Air Alert" community, lieutenant colonel of the National Guard of Ukraine, at a briefing at the Media Center Ukraine – Odesa.
"We simply cannot shoot down guided bombs. They fly very inaccurately. But the General Staff is working on it. The best option is to destroy ammunition depots. This is what we see every day in Crimea," – the officer said.
According to the expert, enemy ships and aircraft launch missiles outside the range of Ukrainian weapons – from the Caspian and Azov Seas, as well as near Sevastopol, where Ukrainian anti-ship systems cannot reach.
"But when we get Western fighter jets, we will be able to shoot down airplanes and destroy ships. F-16s or F/A-18s 'see' SU-24, SU-25, SU-35 planes 8–10 minutes earlier than the enemy. There is a very big difference in class," – the officer added.
Read more: https://mediacenter.org.ua/news