Back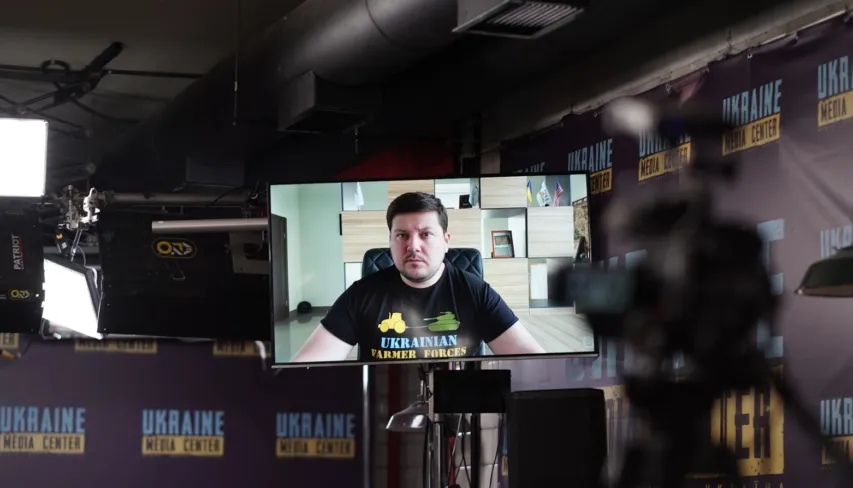 Заступник голови Всеукраїнської аграрної ради Денис Марчук у Медіацентрі Україна, 14 липня
July 14, 2022, 14:41
"Grain talks" in Türkiye: after 5 months of war and blockade, there is hope for exports through the Black Sea to start working again — Denys Marchuk
During the four-party negotiations in Istanbul regarding the ending of the blockade of Ukrainian seaports, the positions were outlined, but no agreements were reached. However, there is hope that the export of grain through the Black Sea can be carried out. Deputy Head of the Ukrainian Agrarian Council Denys Marchuk spoke about it at a briefing at Media Center Ukraine.
"What we can say today is that within the framework of the agreements, the coordination headquarters will carry out its work to develop a roadmap to solve the situation and end the blockade of Ukrainian ports. This, of course, gives a certain hope that after 5 months of war and blockade, Ukrainian exports through the Black Sea will start working again," — Denys Marchuk said.
Marchuk also spoke about the successes of the Ukrainian delegation during the negotiations.
"Today we have a certain understanding that it will be the Ukrainian side that will escort the ships to neutral waters. These are quite successful negotiations for the Ukrainian side. The UN and the Turkish side will check the ships to see if they will be transporting people or military weapons. This is also quite a good position for us, which we support. And then everything will depend on how the blockade will actually begin to be lifted. Because in the process of ending the blockade, the major issue is the guarantees for the protection of the territory of Ukraine," — Denys Marchuk said.
According to the expert, more information about the blockade will be available after the meeting of the presidents of Türkiye and russia, which should take place in the near future.
As reported, the military delegations of Türkiye, Ukraine, russia and the UN delegation recently held a meeting in Istanbul, during which the parties discussed the export of grain from Ukraine via the Black Sea. According to Anadoly, Turkish Defense Minister Hulusi Akar said that the participants agreed on the creation of a coordination center for the export of Ukrainian grain by sea.
Read more: https://mediacenter.org.ua/news