Back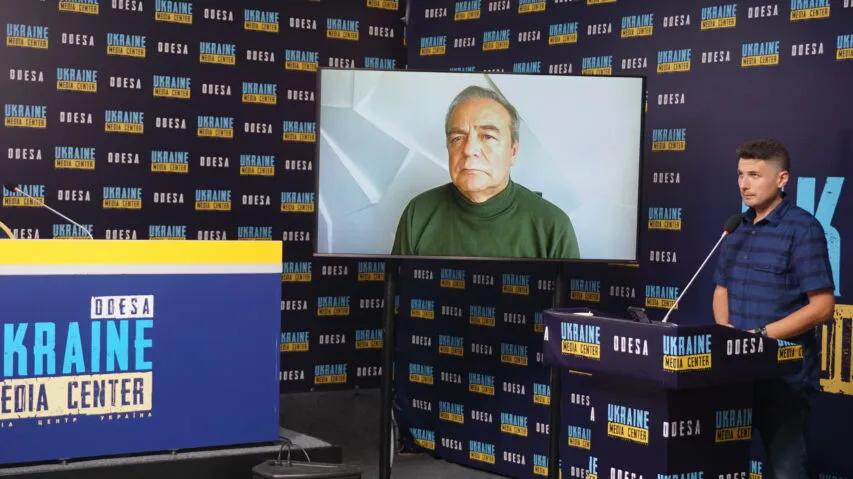 Photo by Media Center Ukraine – Odesa: Ihor Romanenko, retired lieutenant general, deputy chief of the General staff of the Armed Forces of Ukraine (2006-2010)
August 9, 2023, 17:08
Grain agreement can be renewed only on Ukraine's terms – military expert
Ukraine has the ability to dictate such requirements by military means in the Black Sea. This opinion was expressed by Ihor Romanenko, retired lieutenant general, deputy chief of the General staff of the Armed Forces of Ukraine (2006-2010), at a briefing at the Media Center Ukraine – Odesa.
"Ukraine made history when it hit russian ships in Sevastopol with naval drones. We also hit a russian warship and a tanker in Novorossiysk. This tanker was a military target, because we mirrored the russians' statement and announced that all ships in the Black Sea would be considered a legitimate military target. But the russians overestimated their strength," the expert said.
Therefore, in his opinion, we cannot return to the previous version of the grain deal, from which putin withdrew and began bombing Ukrainian ports.
"We are raising the temperature. We will continue to strike at Russian facilities on the Black Sea. It is more significant for them than for us. Therefore, if we are going to sign a new 'grain deal', it should be at a new level on our terms. Our ports get the opportunity to work, and yours get the opportunity to work," – he added.
According to the expert, Ukrainian troops also need to continue to cut off Crimea from mainland Russia by all means – missiles, UAVs, and maritime drones. Such capabilities will only grow, and such actions should be constantly stepped up, Romanenko summarized.
Read more: https://mediacenter.org.ua/news