Back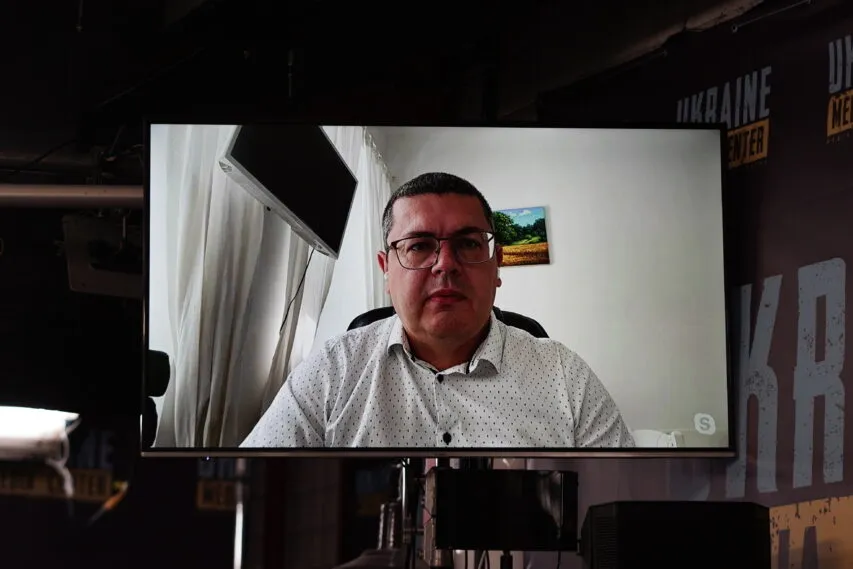 Олександр Мережко, голова Комітету Верховної Ради України з питань зовнішньої політики та міжпарламентського співробітництва у Медіацентрі Україна, 20 червня
June 20, 2022, 12:04
"Giving Ukraine EU Candidacy Will Send a Positive Signal to Investors," Merezhko, Member of Verkhovna Rada
Ukraine's being given the EU candidacy will demonstrate solidarity with our country. It will push forward Ukraine's economic development and reconstruction. Oleksandr Merezhko, Chair of Verkhovna Rada's Foreign Policy and Interparliamentary Cooperation Committee, stated this during his briefing at Media Center Ukraine. According to him, Ukraine's candidacy will send a message to investors, urging them to intensify their support for our country. In addition, Ukraine may be able to use certain EU funds.
"I am very optimistic about the EU candidacy. We understand that this decision requires consensus so that no EU member state objects to it. However, with its President and Parliament, Ukraine has done everything to convince the EU members to support our candidacy. And I hope it will be given," Oleksandr Merezhko stated.
The Member of Rada also talked about seven steps to be taken by Ukraine to achieve full-fledged membership of the EU.
"They include undertaking a judicial reform, including the reform of the Constitutional Court, intensifying the anti-corruption effort, and amending the laws concerning ethnic minorities. Once these conditions are met, we can start negotiating our full-fledged EU membership," the Member of Rada said.
It was reported that a final decision on giving Ukraine EU candidacy status had to be made by the EU summit on June 23 and 24. For the decision to be made, none of the 27 EU member states should object to it.
Read more: https://mediacenter.org.ua/news