Back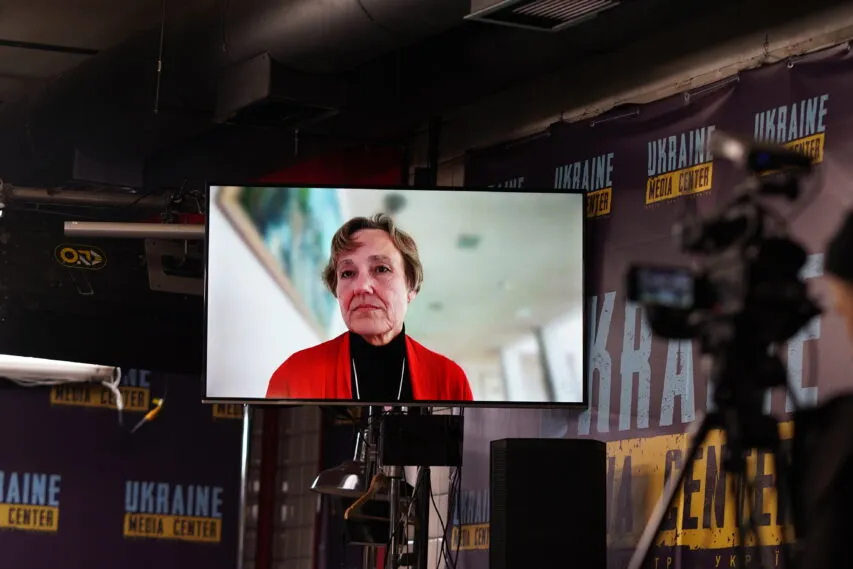 Anka Feldhusen, Ambassador Extraordinary and Plenipotentiary of the Federal Republic of Germany in Ukraine, Media Center Ukraine
October 19, 2022, 13:00
Germany increases amount of equipment meant for Ukraine and accelerates its transfer — German Ambassador
Germany has increased the amount of equipment sent to Ukraine and accelerated its transfer, Anka Feldhusen, Ambassador Extraordinary and Plenipotentiary of the Federal Republic of Germany in Ukraine said at a briefing at Media Center Ukraine.
"For example, we wanted to provide 5 armored recovery vehicles, but we are supplying 10. Or tents, which are extremely needed in winter, instead of 100, we are handing over 200. We are trying to look at what Ukraine really needs now, and supply it," — Ambassador Extraordinary and Plenipotentiary of Germany in Ukraine said.
According to her, German medical aid to the Ukrainian army is also important.
"Since the beginning of the war, we have handed over a working field hospital. And now we are sending the second one: Germany financed the Estonian-made hospital. These, in my opinion, are very important things, because they will save the lives of the Ukrainian soldiers," — Anka Feldhusen said.
Also, commenting on the words of Volodymyr Zelenskyy on the operation of German air defense systems in Ukraine, the Ambassador noted that it is very pleasant to receive feedback on the operation of German weapons in Ukraine.
As reported, on October 18, President Volodymyr Zelenskyy called the German IRIS-T system effective and announced that Ukraine is working with partners to receive even more protection. On October 14, the Air Force of the Ukrainian Armed Forces reported that the IRIS-T air defense system received from Germany is already being used by the Armed Forces in the south of Ukraine.
Read more: https://mediacenter.org.ua/news