Back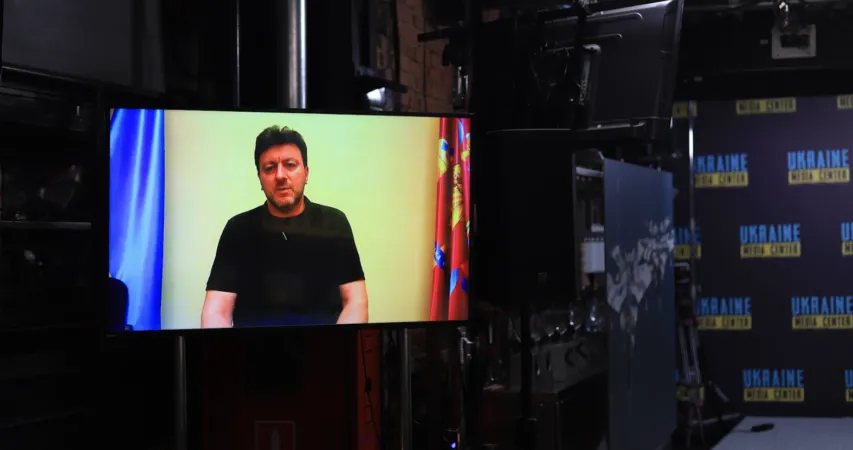 Oleksandr Starukh, Head of Zaporizhia Oblast Military Administration
August 29, 2022, 12:16
"From the IAEA delegation's visit, we expect demilitarization of Zaporizhia NPP," Head of Oblast Military Administration
The IAEA delegation's visit to the Zaporizhia Nuclear Power Plant must result in the demilitarization of the NPP. That is, the russian troops must withdraw from the territory of the plant and remove explosive objects from there. Oleksandr Starukh, Head of Zaporizhia Oblast Military Administration spoke about this at a briefing at Media Center Ukraine.
"The main thing we count on is demilitarization. At a minimum, the enemy must leave the nuclear power plant as well as remove all its heavy weaponry and ammunition from there. And the (russians') actions in the area of ​​the nuclear power plant must be carried out in accordance with the logic and international rules… The plant is shelled every day, and on our territory, we will make the effort to do our part to ensure the safe stay of the IAEA delegation. At the same time, I don't think anyone can guarantee anything in the occupied territory," — Head of Oblast Military Administration said.
As for shelling of Enerhodar and the territory of Zaporizhia NPP, the Oblast Head said it was nuclear blackmail and terrorism.
"They are engaged in nuclear blackmail, nuclear terrorism, in order to force the leadership of our state to take certain actions. They are scaring the world community, and also keeping the local population on "alert", — Oleksandr Starukh said.
As reported, on the evening of August 28, the russian military shelled the residential quarters of the city of Enerhodar, where Zaporizhia nuclear power plant is located. As of 12 PM on August 29, the reports came in about 10 wounded, 2 of whom are in serious condition.
Read more: https://mediacenter.org.ua/news