Back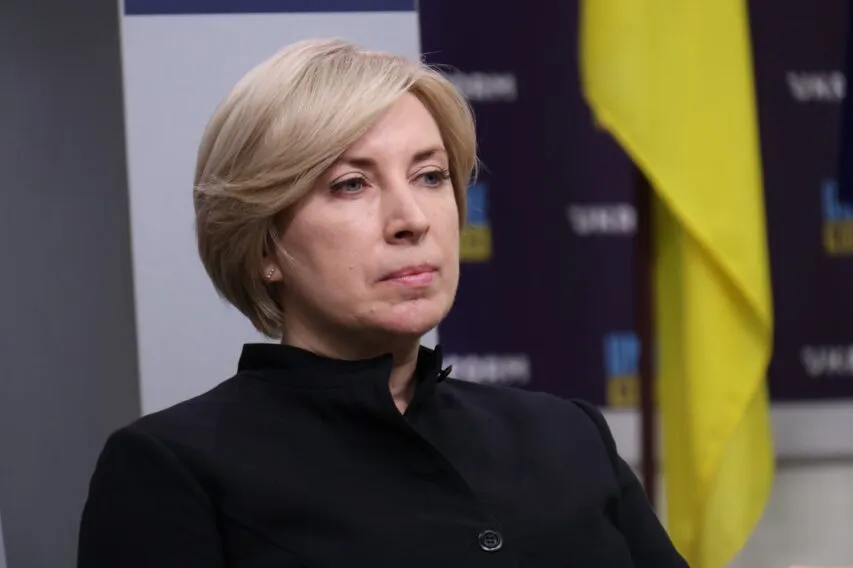 Iryna Vereshchuk, Vice Prime Minister, Minister for the Reintegration of Temporarily Occupied Territories of Ukraine, Media Center Ukraine — Ukrinform
May 11, 2023, 18:07
Formation of personnel reserve to work in de-occupied territories already underway — Iryna Vereshchuk
Iryna Vereshchuk, Vice Prime Minister, Minister for the Reintegration of Temporarily Occupied Territories of Ukraine, reported on the development of a decree on increasing the talent pool of people who will be able to work in government agencies in the de-occupied territories.
She made this statement during the presentation of educational programs for training personnel required for reintegration of Crimea, which took place at Media Center Ukraine — Ukrinform.
"We followed the path of developing a separate decree on the creation of a personnel reserve for government agencies to work in the de-occupied territories. We need tens of thousands of motivated, patriotic specialists and we have to give them clear motivation. They must understand what they have to do if they go there, for what money, with what motivation they go there, what kind of security the state guarantees them. We are aware of these issues and are working to solve them," the Deputy Prime Minister noted.
Iryna Vereshchuk also noted that the relevant decree will be adopted soon.
"Once again, I am sincerely grateful to everyone who participated in the development of the draft decree, it will be adopted soon. We will be able to discuss it in more detail later, but the formation of the personnel reserve has already begun."
Read more: https://mediacenter.org.ua/news