Back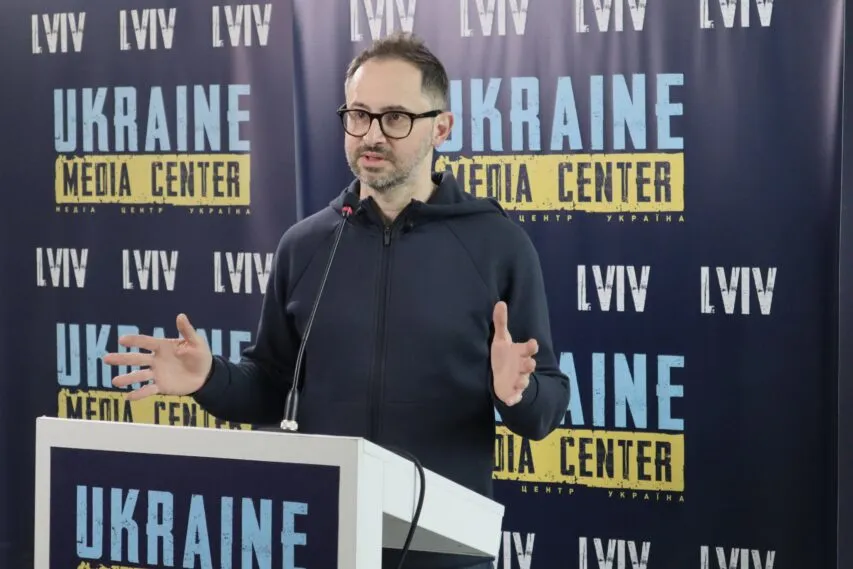 Briefing at the Media Center Ukraine-Lviv .
May 18, 2023, 15:13
Foreign galleries save Ukrainian art from destruction by russians
Exhibitions in foreign museums and galleries allow not only to popularize of Ukrainian art but also the fact that the works are on safe territory – they are not in danger of being bombed or stolen by the enemy, said Marta Trotsiuk, President of the Ukrainian Gallerists Association, at a briefing at the Media Center Ukraine-Lviv .
"On the one hand, the exhibitions introduce foreigners to Ukrainian art. On the other hand, it is an opportunity to expose russian propaganda that the aggressor is trying to promote through culture. Briefings and interviews accompany each art event. And it is an opportunity for us to tell the truth about the struggle of Ukrainians," says Marta Trotsiuk.
The Ukrainian Gallerists Association is ready to share its experience in art events and the promotion of cultural values with government organizations involved in culture and art.
"Lviv is now actively signing many partnership agreements with other cities. Accordingly, there are negotiations about the presence of Ukrainian art there. Thus, Lviv proves that it is not just a local cultural center, but a real cultural capital that represents the visual culture of the whole of Ukraine," says Pavlo Hudimov, founder of Ya Gallery Art Center.
Read more: https://mediacenter.org.ua/news