Back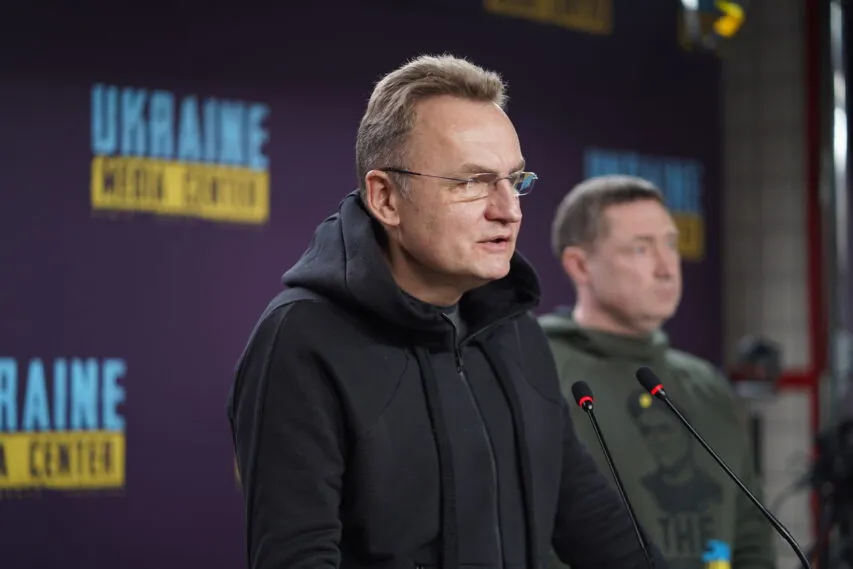 March 24, 2022, 12:57
"For Victory, We Need Products, Taxes, and Money. Economy Must Function," Andrii Sadovyi, Lviv's Mayor
It is important that businesses that can work redouble their effort. Andrii Sadovyi, Mayor of Lviv, insisted on this during his press briefing in Ukraine Media Center. The mayor emphasized that products, taxes, and money were needed for the victory. The economy must function.
More important information from Andrii Sadovyi's briefing is provided below.
Every evening, I talk to my colleagues—mayors of the Ukrainian cities on the frontline. Kyiv, Mykolayiv, Mariupol. All of them ask me to convey their gratitude to residents of Lviv who opened both their doors and their hearts, helping all the Ukrainians seeking shelter from bombs and missiles.
The city lives under a great strain. But the Ukrainians defending our country on the frontline or those being bombed incessantly live under an even greater strain. Thus, we must keep together, striving for victory.
Lviv became a huge shelter for more than 200,000 Ukrainians. We have to help them stay here and make their next steps. We opened a Center in Kniazia Romana street to offer employment advice. More than a hundred people come to the Center every day, and we link them to our entrepreneurs. The people are willing to work, to adapt to these difficult circumstances.
We urge construction companies to resume their activities because people will need more than just temporary shelter. Together with the Ministry of Regional Development, we came up with a project to allocate land plots for cottage settlements that can be erected relatively quickly. We are reviewing proposals from Turkish, German, and Ukrainian companies. We can't predict how long this war will last, and no one can permanently live in a gym or school.