Back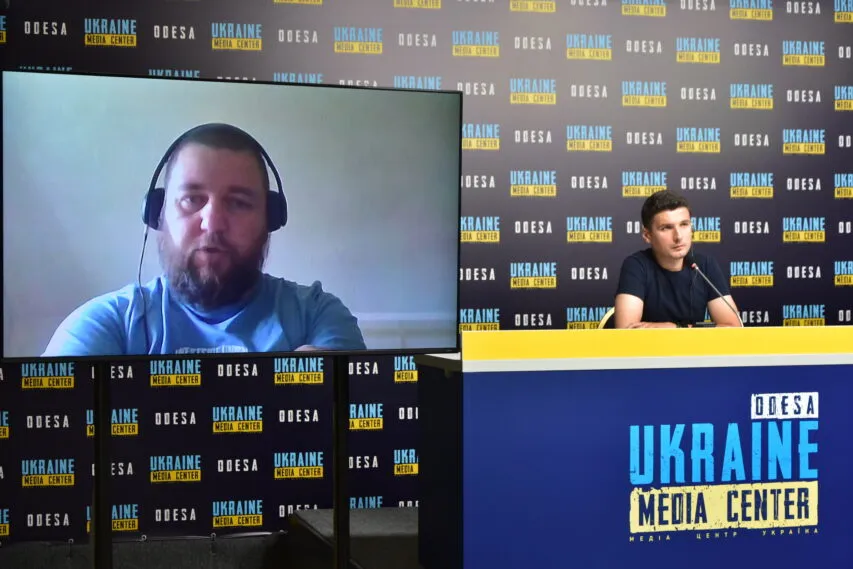 Photo by Media Center Ukraine – Odesa: Serhiy Nyemtsev, the chief specialist of the sector for monitoring the situation regarding the occupied territories of the department of cultural heritage of the Ministry of culture and information policy
June 27, 2023, 16:48
For the sake of science, it is better not to touch anything on the bottom of the Kakhovka reservoir now – scientist
Local authorities should do everything possible to prevent ordinary people from endangering themselves in the flooded area. This opinion was expressed at a briefing at the Media Center Ukraine – Odesa by Serhiy Nyemtsev, the chief specialist of the sector for monitoring the situation regarding the occupied territories of the department of cultural heritage of the Ministry of culture and information policy.
He noted that archaeological scientifical work is possible only in accordance with the current legislation and with the permission of the ministry of culture and information policy.
"There are photos of some ancient amphora in media. It was reportedly found on the bottom of the reservoir. But for archaeology, a found object is valuable only when the context of this find is known and when it is recorded according to archaeological procedures. Where was this amphora found? Either in a burial site or in a somebody's home. Therefore, it is better for archaeology not to touch anything there now, but to wait until the situation becomes safe," – the scientist said.
However, the archaeologist recommended that people who accidentally find something on the territory of the former reservoir record the GPS coordinates of the place of discovery and contact the nearest
Read more: https://mediacenter.org.ua/news