Back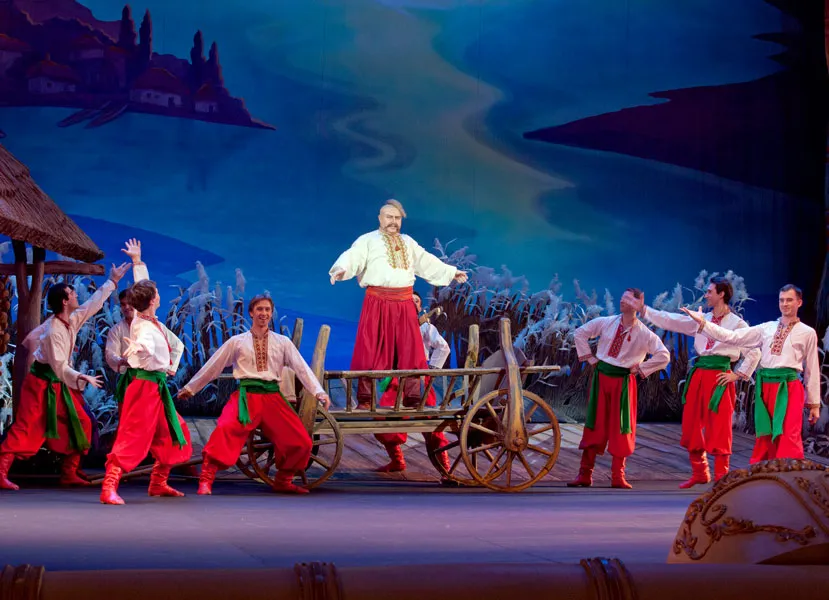 June 20, 2023, 13:36
For the first time since soviet times, orchestra pit in October Palace to be opened at the premiere of the new version of "A Zaporozhian beyond the Danube" opera
The orchestra pit of the October Palace was last opened in soviet times. However, tomorrow, June 21, the orchestra will take its place during the premiere of "A Zaporozhian beyond the Danube" opera.
Producer Roman Kostin made this statement during a discussion at Media Center Ukraine – Ukrinform.
"The stage of the International Center for Culture and Arts, the former October Palace, has quite large technical capabilities. But, for example, the orchestra pit was last opened in the soviet times. And today we are already setting up the stage, tomorrow the orchestra will take its place in the orchestra pit for the first time. We will be able to listen to a normal full-fledged opera in this hall. And it is also a certain achievement that finally, during the time of independence, we can do such big projects. Especially during the full-scale invasion," he said.
Roman Kostin noted that the premiere of the new version of the opera "A Zaporozhian beyond the Danube" is a clear statement "that Ukrainian music and Ukrainian opera can and will be heard in the country during russia's full-scale invasion."
Oksana Taranenko, Stage Director and a Co-Author of the opera's new libretto, explained what the music in the opera would be like and what emphasis the creators decided to focus on.
"Music has been arranged and orchestrated in a modern way. We were going with the cinematic music feel, going with the modern orchestral language of the 21st century. We made music not just for certain scenes, but a musical drama with an overarching story," she explained.
It should be noted that the new version of "A Zaporozhian beyond the Danube" opera is directed by Oksana Taranenko and features Oleksandr and Dmytro Saratsky's musical direction, Tadei Ryndzak's set design, Lyudmila Nagornaya's colorful costumes, and Oleksii Busko's modern choreography under the direction of the well-known interpreter of Ukrainian music Iryna Stasyshyn, as well as libretto by Mykola Brovchenko and Oksana Taranenko.
Read more: https://mediacenter.org.ua/news