Back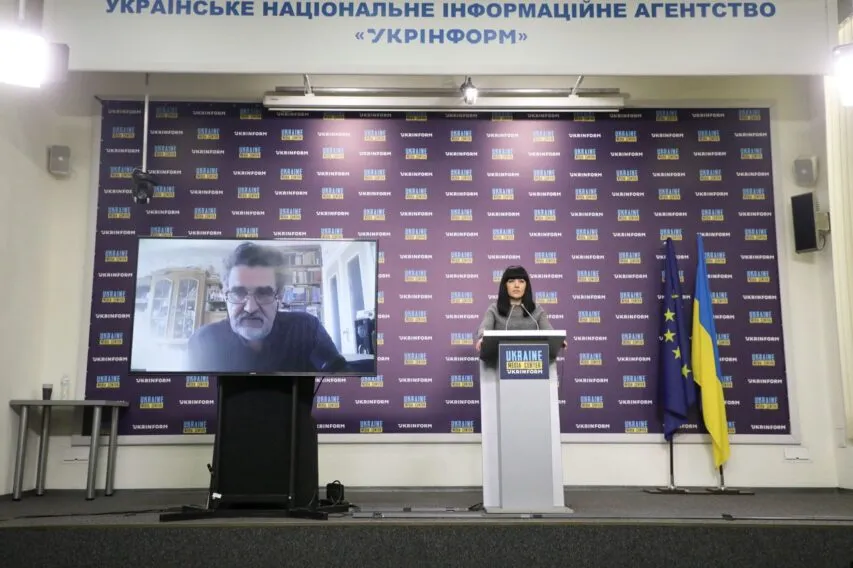 November 7, 2023, 14:42
For now, it is possible to keep the situation under control: expert on the chances of other states joining the war in Israel
Currently, the United States is implementing a deterring policy in order to prevent the conflict in Israel from expanding and to stop other parties from joining it, primarily Iran.
Igor Semyvolos, Executive Director at the Association of Middle East Studies, made this statement during a briefing at Media Center Ukraine – Ukrinform.
"I think that Antony Blinken is doing everything possible to prevent the expansion of this conflict and other actors from joining in the conflict. First of all, this is of course about Iran. For this, the Americans implement a deterring policy. I think only the lazy did not talk about the U.S. aircraft carriers, and about a nuclear submarine, etc. This is a direct strategy of deterring Iran. At the same time, it's clear that we can see the reaction of Hezbollah, we can see the reaction of other paramilitary groups associated with Iran, and to be honest, it's not very belligerent. The rhetoric is aggressive, but the actions are not," he explained.
According to Igor Semyvolos, this is why for now it is possible to keep the situation under control.
"But I want to remind you of the reaction of King Abdullah II of Jordan, who said that any attempt at ethnic cleansing in Gaza would mean an automatic declaration of war. I think that this is not just rhetoric, this is a position that has already been clearly expressed by the Arab countries," he added.
Read more: https://mediacenter.org.ua/news