Back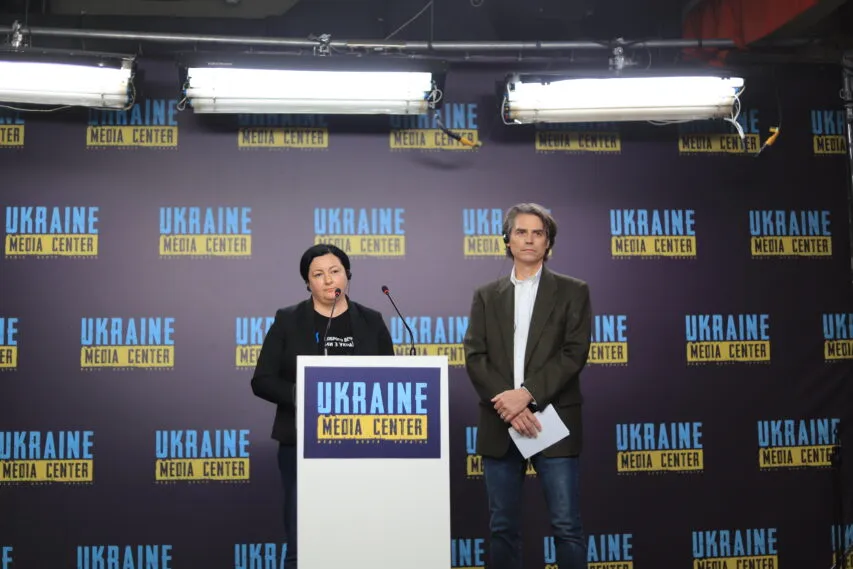 June 15, 2022, 12:14
Food security, financial aid and shelter for those in need: Office to coordinate work of international humanitarian organizations to be set up in Lviv
Coordinating the efforts of partners to effectively help those in need is the focus of work of the Office for the Coordination of International Humanitarian Organizations, which is currently being set up in Lviv. In total, the Office's activities will cover six oblasts: Rivne, Ternopil, Volyn, Lviv, Zakarpattia and Ivano-Frankivsk. This statement was made during a briefing at Media Center Ukraine by Anna Palonka, Head of the UN Humanitarian Hub for Western Ukraine.
"We are going to coordinate the efforts of humanitarian partners in all sectors. We know that the priorities include food security, cash assistance, shelter, education and also preparation for winter in the region. With around 240,000 IDPs here in Lviv region and also more in the west, we're trying to coordinate the efforts of all the humanitarian partners, UN agencies, international organizations and NGOs to ensure that the support that we and all the agencies are providing is very effective," — Anna Palonka said.
In general, such Offices to coordinate the work of international humanitarian organizations have already been established in Vinnytsia and Kyiv. The work is also being done to establish such offices in Dnipro and Odesa, Deputy Head of Office, United Nations OCHA Ukraine James Weatherill said at the briefing at Media Center Ukraine.
"Each of these offices serves as hubs to address the growing humanitarian needs of the population across the oblasts throughout the country. Each hub will work with the governors (heads of military oblast administrations) and the mayors in different cities within the nearby region to address the particular needs of the population there," — James Weatherill noted.
Read more: https://mediacenter.org.ua/news