Back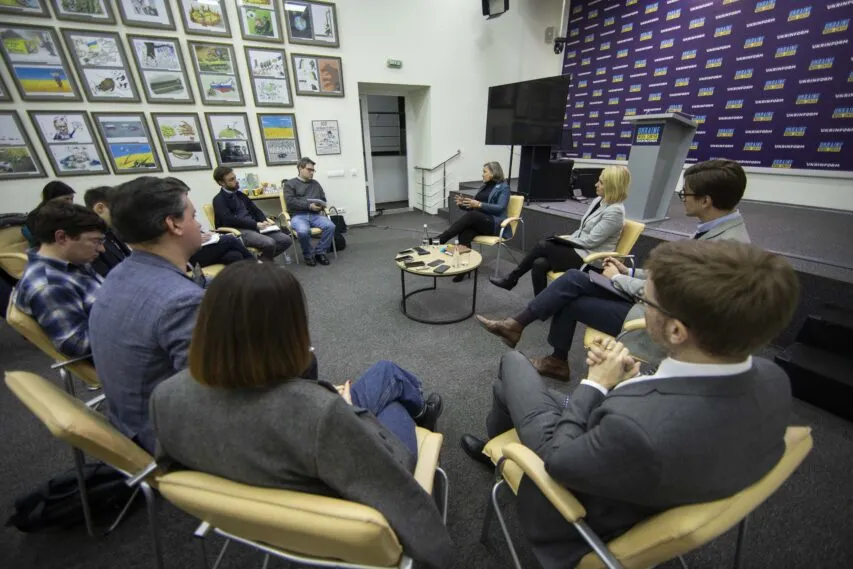 Вікторія Нуланд, заступниця державного секретаря США, Медіацентр Україна-Укрінформ
December 3, 2022, 21:05
Following international community's response to nuclear threats putin resorts to attacks on civilian infrastructure — Nuland
russian president vladimir putin resorted to a different tactic and took the war to civilian homes with his attacks on civilian infrastructure following the international community's response to the kremlin's nuclear rhetoric.
Victoria Nuland, U.S. Under Secretary of State for Political Affairs made this statement during a meeting with journalists in Kyiv at Media Center Ukraine — Ukrinform.
She noted that the U.S., as well as allies and partners from the G7, reacted very strongly in response to the kremlin, particularly during direct contacts, that nuclear rhetoric is completely unacceptable and irresponsible.
"russia has already made itself a pariah at the international level, but we made it crystal clear that the use of nuclear weapons would have dire consequences and face our firm response… After that, putin switched to different tactics, launching attacks on the energy infrastructure of Ukraine, which took the war from the battlefield to peaceful homes," — Nuland said.
The U.S. Under Secretary of State pointed out that she does not connect these things, but emphasized that after a clear statement about the price of nuclear rhetoric, the russian leader tried different tactics.
"Of course, we must remain vigilant not only in terms of aid to Ukraine, but also in terms of ensuring an appropriate response to putin's and russia's escalation, not only on behalf of Ukraine, but also on behalf of the international community," — the diplomat said.
As reported, on December 3, Victoria Nuland paid a two-day visit to Ukraine and held meetings with a number of high-ranking officials.
.
Read more: https://mediacenter.org.ua/news