Back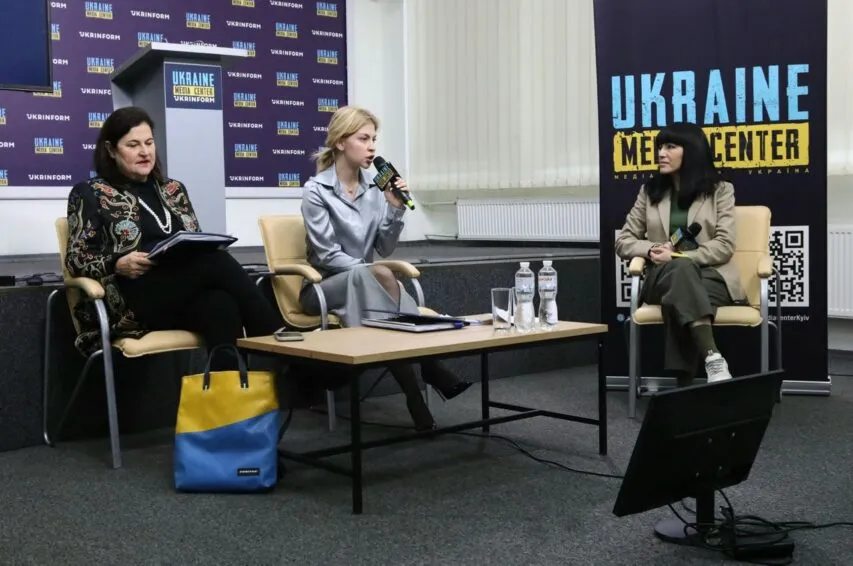 November 9, 2023, 14:38
Following European Council's decision, Ukraine to immediately begin preparations for EU accession negotiations
According to the results of the report on the implementation of the European Commission's seven recommendations, on Wednesday, November 8, Ukraine received a recommendation to begin talks on joining the European Union.
Following the European Council's decision regarding the negotiations on Ukraine's membership in the EU, Ukraine will immediately begin preparations for this process.
Olga Stefanishyna, Vice Prime Minister for the European Integration of Ukraine, made this statement during the discussion at Media Center Ukraine – Ukrinform.
She noted that the European Commission's recommendation to start negotiations on Ukraine's accession to the EU is "without any exaggeration, a historic decision, and perhaps the most important political decision at this stage before the decisions on Ukraine's actual EU membership."
"This report concerns not only seven criteria and not only political aspects. It doesn't only contain recommendations on enlargement, but also 150 pages of assessment of our state, in terms of functioning of our institutions, economy, readiness for EU membership. Based on this document, the negotiation framework will actually be formed on both sides. And accordingly, we can already see today what obligations will arise from our future membership. Therefore, on the basis of this document, we will draw up a national preparation program for joining the EU, the President has already given this assignment, and accordingly, we will update it every year taking into account this progress and the dynamics of the negotiations," explained Olga Stefanishyna.
At the same time, she added that in terms of the start of negotiations, four additional criteria specified by the European Commission are being considered. In addition, the Vice Prime Minister said she was confident that a decision on the start of negotiations will be made already in December, and accordingly, Ukraine will immediately start preparations for them.
"Actually, in our understanding, we are moving away from this story with seven recommendations, and we are moving further in the direction of starting talks. We are considering four additional criteria, which were determined by the European Commission, as such that Ukraine has already committed to implement. But it is not a given that this recommendation to take these criteria into account will still be approved by the European Council in December. And we have already agreed with the European Commission, actually there are some caveats, but there is no doubt that a decision will be made in December, that we will start preparations for negotiations immediately, after December 15," she noted.
Read more: https://mediacenter.org.ua/news