Back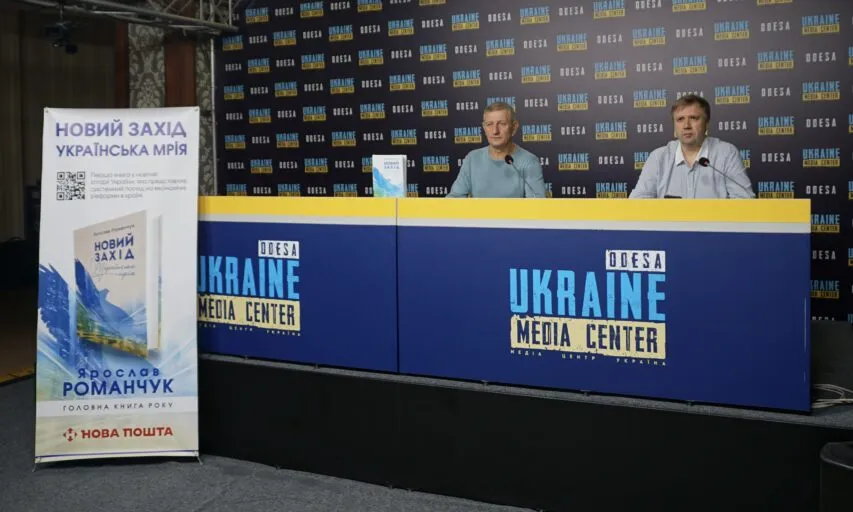 October 31, 2023, 13:23
Focus on decentralization and clear taxation: in Odesa, economists presented a new economic model for Ukraine's recovery
"The New West. The Ukrainian Dream" is a book with this title, which presents a systematic view of economic reforms, published at the end of May this year.
Mykhailo Kamchatnyi, coordinator of the project "New West. Ukrainian Dream" project coordinator Mykhailo Kamchatnyi said.
The book presents a scientific justification for the need for a strategic course that will ensure economic growth of Ukraine's GDP up to 7-10% per year, the creation of thousands of new businesses and millions of jobs. This is despite the difficult post-war economic recovery that awaits us.
"The book contains a detailed plan on how to turn Ukraine into a prosperous and successful country and make ordinary Ukrainians rich and happy," assured Mykhailo Kamchatnyi.
The project coordinator said that this is the first time a thorough audit of Ukraine's economic policy has been conducted since the early 1990s to identify opportunities and areas for economic growth.
The project has systematic proposals for transforming Ukraine's economy, based on the analysis of the main models of economic growth and the practice of implementing reforms in developing countries.
Read more: https://mediacenter.org.ua/news