Back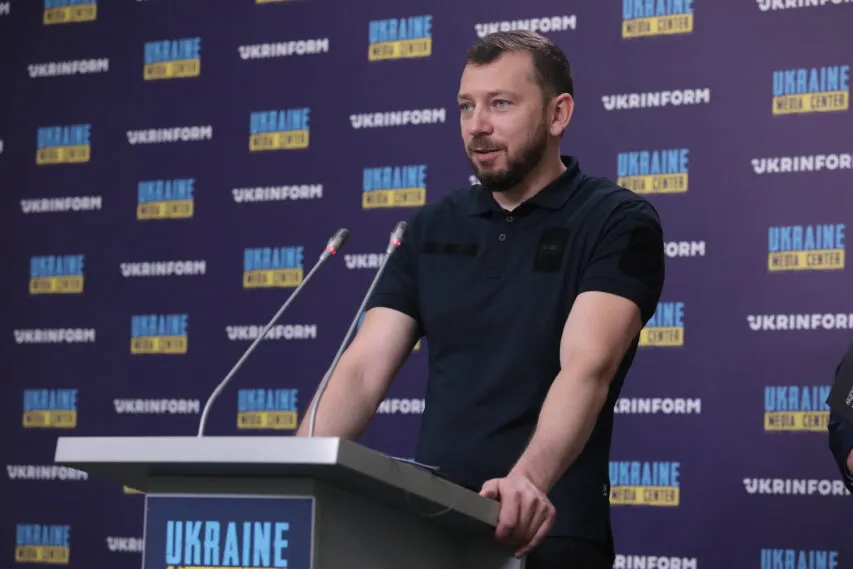 August 16, 2023, 13:27
First half of 2023 is the most productive in entire history of NABU and SAPO – Oleksandr Klymenko
In the first half of 2023, the National Anti-Corruption Bureau of Ukraine (NABU) filed 58 indictments against 147 persons to the High Anti-Corruption Court of Ukraine, which in fact is a record high.
Oleksandr Klymenko, Head of the Specialized Anti-Corruption Prosecutor's Office (SAPO), made this statement during the presentation of the results of the work of NABU and the SAPO in the first half of 2023 at Media Center Ukraine – Ukrinform.
"During the first half of 2023, the NABU filed 58 indictments against 147 persons to the High Anti-Corruption Court of Ukraine – this is a record. Also, according to the results of trials held with the participation of SAPO prosecutors in the same period, the judges of the High Anti-Corruption Court of Ukraine made 31 verdicts against 42 people. This is also the best performance when compared to the similar periods in the past. And taking into account our trends, our future results, I dare to say that 2023 will be the most productive year in all 8 years of the NABU and SAPO activity," he said.
Oleksandr Klymenko also noted that during the reporting period the NABU and the SAPO exposed a criminal organization led by the former Head of the State Property Fund of Ukraine, uncovered the Supreme Court Chairman and his accomplice's scheme for obtaining illegal benefits, filed an indictment to the court regarding the introduction and operation of the so-called 'Rotterdam+ formula', and this is only the beginning. Detectives and prosecutors also showed good results with other high-profile revelations.
"In this half-year, we also continue to actively move in the direction of civil confiscation. During the first half of the year, the prosecutors prepared and filed 4 lawsuits for the confiscation of unsubstantiated assets, and they have already won their first victory," he added.
In addition, the Head of the SAPO noted that the funds, both confiscated and paid by persons accused of committing corruption crimes resulting from the approved agreements, are directly directed to destroying the occupiers.
"The funds allocated to the SAPO this year were among the first sources of funding for the Army of Drones project and the UNITED 24 platform, which ensured its further development. The drones purchased with these funds are already on the battlefield, they destroy both enemy equipment and the occupiers themselves," he emphasized.
Read more: https://mediacenter.org.ua/news