Back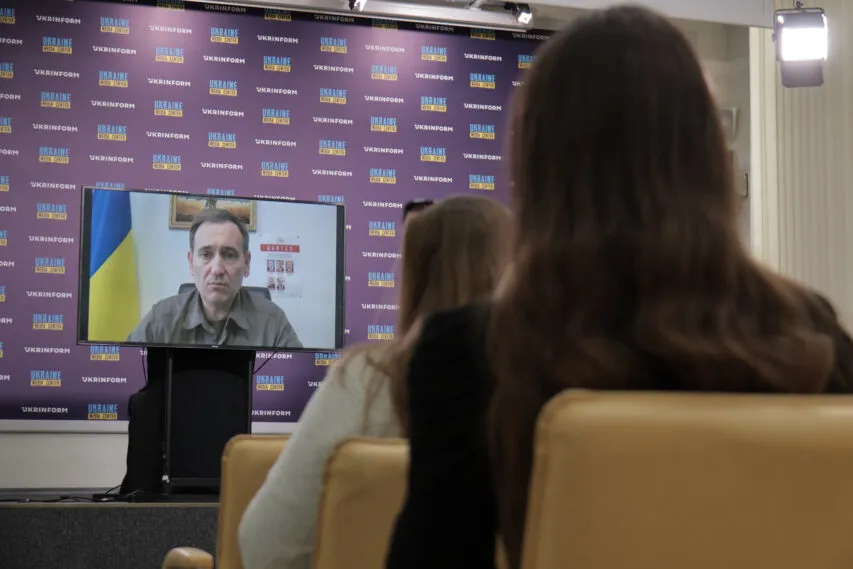 Fedir Venislavskyi, People's Deputy of Ukraine, Member of the Parliamentary Committee on National Security, Defense, and Intelligence, Media Center Ukraine — Ukrinform
April 25, 2023, 15:10
Fedir Venislavskyi: Wagnerites' confession is an additional argument for holding russia accountable for its crimes
The public confession of "Wagner" members can become an additional argument for bringing russia as a whole and its military-political leadership as well as the leaders of the criminal organization "Wagner" to justice in international courts and in the courts of Ukraine.
Fedir Venislavskyi, People's Deputy of Ukraine, Member of the Parliamentary Committee on National Security, Defense, and Intelligence, made this statement during a briefing at Media Center Ukraine — Ukrinform.
He noted that the Ukrainian justice system will look into these public confessions. Relevant information is being entered in the register of pre-trial investigations, appropriate investigative actions are already being taken.
"But this is possible only within the limits of the evidence that can be gathered in the conditions of the war in Ukraine. We cannot interrogate this person on the territory of the russian federation due to both political and legal issues. Therefore, unfortunately, I cannot speak of the results of the sensational confessions, which will directly lead to legal consequences," the MP explained.
In addition, the politician noted that russian crimes against humanity and war crimes should be considered by relevant international institutions in addition to the Ukrainian justice system.
"Therefore, these are two parallel processes that do not exclude each other. We are doing what we can do in the conditions of war and within the legal framework that we are operating under. And international institutions are doing their job. It is undoubtedly important for us that the maximum number of experts look into such high-profile statements and that they have the opportunity, including within the framework of international legal aid, to help both Ukraine and the International Criminal Court to bring such scoundrels to justice."
Read more: https://mediacenter.org.ua/news