Back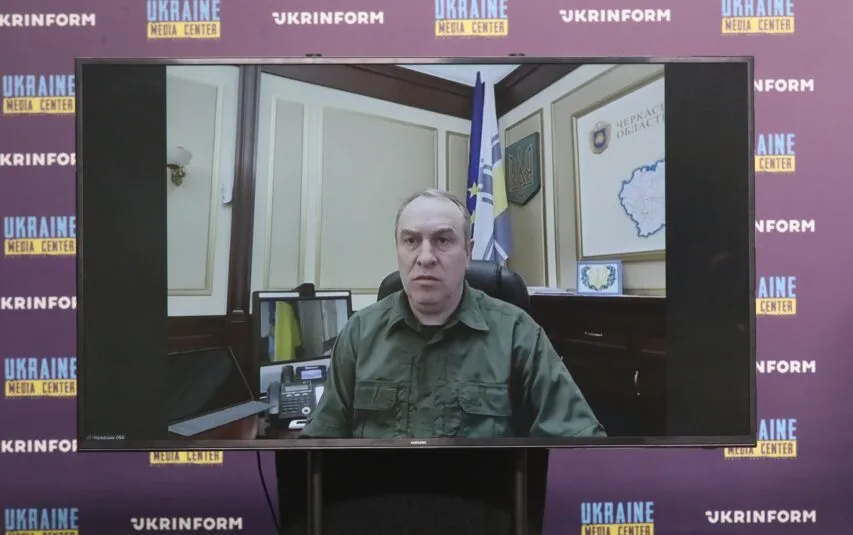 Ihor Taburets, Head of Cherkasy Oblast Military Administration, Media Center Ukraine — Ukrinform
May 2, 2023, 16:33
Families of those killed and injured in missile attack on Uman to receive financial assistance — Ihor Taburets
Cherkasy Oblast Administration allocated over UAH 5.2 million for the recovery needs and compensation for the families of those killed and injured in the April 28 missile attack on Uman.
Ihor Taburets, Head of Cherkasy Oblast Military Administration, made this statement during a briefing at Media Center Ukraine — Ukrinform.
In particular, he reported the official data on the dead and injured as of now.
"There are 22 people dead, who were identified. Genetic examination measures are currently being carried out to identify the 23rd victim. There are 6 children among all the dead. Out of the 19 affected people, 9 were immediately hospitalized. Currently, three people remain in hospitals, one of whom we transferred to a hospital in Kyiv on Saturday, and two people are in the Uman city hospital. Their condition is of moderate severity, they have received proper medical care, they feel more or less well. We had the opportunity to visit them yesterday and see for ourselves," Ihor Taburets said.
He pointed out that the oblast administration allocated funds for payments to the families of those killed and injured in the rocket attack.
"The regional administration made a decision and today allocated funds in the amount of UAH 5,250,000 for subvention to the city council for reconstruction needs. In particular, the financial assistance worth UAH 3,250,000 will be paid out to the victims and families of the dead. Regarding the dead, we have decided to pay UAH 100,000 for each family member who died and UAH 50,000 for each person who was injured."
Read more: https://mediacenter.org.ua/news