Back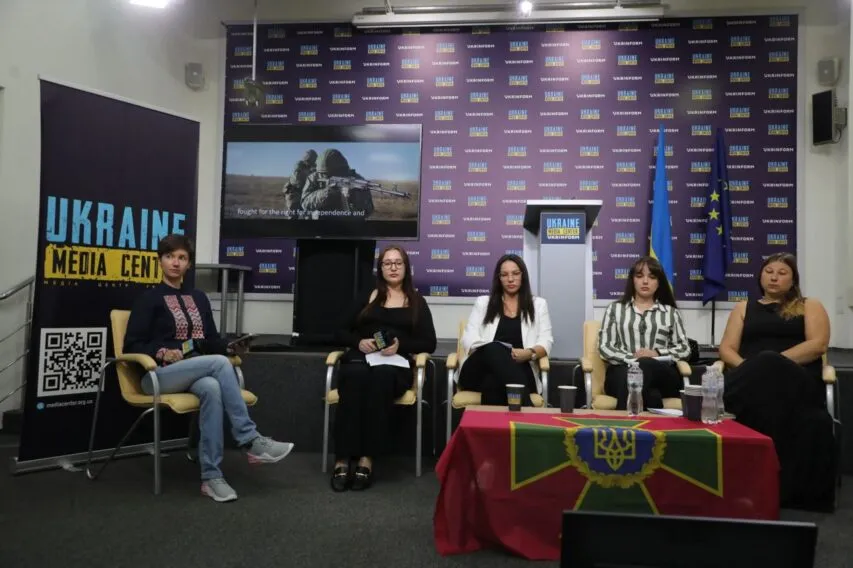 August 23, 2023, 15:26
Families of Mariupol's captured border guards gather for a peaceful demonstration 
Since the beginning of the full-scale invasion, the border guards of Mariupol have been heroically defending the city and the borders of Ukraine. Mariupol has become one of the most brutal and fierce battlegrounds in the struggle for the country's integrity. Surrounded by enemies, the soldiers fought for the right to independence and unity of the state. At the cost of their lives, they held back the enemy to the last. They have been living in appalling conditions for over a year and have been apart from their families for 16 months. Many border guards whose families are waiting for them to return to their homeland are still held captive.
To support the Ukrainian defenders, the families of Ukrainian border guards are gathering for a peaceful demonstration.
It was reported by representatives of the families of Mariupol border guards at a briefing at the Media Center Ukraine – Ukrinform.
The action is to take place at 10:00 AM on Sunday, August 27, on Independence Square in Kyiv.
"We are organizing a peaceful gathering in support of our defenders, our protectors, those who have been standing up for us since the beginning of the enemy's full-scale invasion of our land. They faced the battle with courage and dignity. And now, we must reciprocate for every father, husband, and son. For the entire Donetsk Border Guard Detachment, for the entire Mariupol garrison," said Anzhela Zvierieva, wife of a prisoner of war border guard, during the briefing.
She called on everyone who is concerned, everyone who remembers and is waiting for their loved ones to come home, to join the action.
"Please help us bring our boys home as soon as possible. They are waiting for our help," she emphasized, the wife of a prisoner of war border guard.
Read more: https://mediacenter.org.ua/news