Back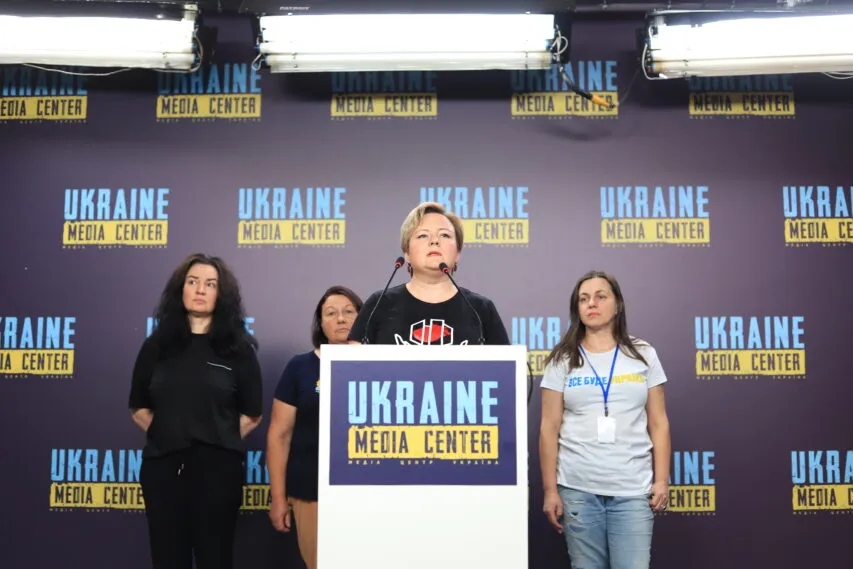 Рідні полонених бійців "Азову" у Медіацентрі Україна
August 5, 2022, 13:57
Families of "Azovstal" defenders to hold a rally in Lviv on August 5
Families of "Azovstal" defenders will hold a rally in Lviv. Relatives of captured Azov soldiers spoke about it during a briefing at Media Center Ukraine. The rally will take place on August 5 at 7:00 PM in front of Lviv National Opera building.
The purpose of the event is to call on the world community and international organizations to save the lives of the prisoners, to return the Mariupol garrison to the territory controlled by Ukraine, and to recognize russia as a state sponsor of terrorism.
"This will be a call for help. We believe that we must combine all our efforts. We believe that the world must unite to help Ukraine in our struggle for statehood and to provide the necessary weapons, and join the direct struggle of relatives of Azovstal soldiers to return our fighters home," — Iryna, the mother of a captured serviceman, said.
According to the relatives of Azov soldiers, there has been no contact with the Ukrainian prisoners of war for several months, and the russians violate all possible rules for the treatment of prisoners.
"There is no possibility to talk to our relatives. We do not know what happened to our relatives. I last communicated and corresponded with my son on May 18. I had no more contact. We can communicate only through the International Committee of the Red Cross. russia won't allow it (to the prisoners), so we have no contact," — Iryna, the mother of the captured serviceman, said.
The families of POWs also plan to hold rallies similar to the one in Lviv in various European cities.
"We will fight until the end, until the last prisoner of war returns to Ukraine. There are 82 female military doctors among the prisoners of war. We need to remain outspoken for them as well. I am asking the whole world, all people who can, to go to the buildings of international organizations and get through to them!" — Oksana, the wife of the captured Azov soldier, said.
Read more: https://mediacenter.org.ua/news