Back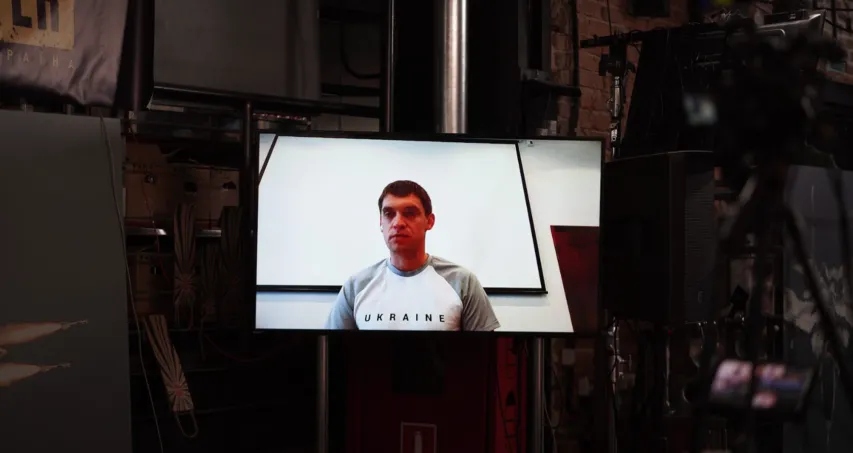 Мер Мелітополя Іван Федоров у Медіацентрі Україна, 13 червня, 2022
June 13, 2022, 12:39
"Failed russia Day in Melitopol – Invaders Were Unable to Issue russian Passports and Organized Provocations," Mayor of Melitopol
In temporarily occupied Melitopol, invaders attempted to pompously celebrate russia Day. This so-called celebration was organized in the city's Central Park. However, locals did not go there. Ivan Fedorov, Mayor of Melitopol, reported this during his press briefing in Media Center Ukraine.
"In the city's Central Park, there were fewer people than on a regular day of the peaceful life. So they made an attempt to solemnly issue ruscists passports. However, only 15 people agreed to take it [the passport – editor]," Fedorov said.
Somewhat later, russians organized a provocation – a blast near a captured office that currently accommodates the police of the invaders' administration.
"The invaders themselves organized the provocation. There are several arguments in favor – the office is guarded well. There are always armed people. Regular people cannot even approach that building. The explosion occurred in a trash bin 10 cm away from the entrance. Anyone who attempted to put explosives there would be noticed, except for russia's uniformed services. They accused Melitopol's guerrilla fighters of having done so. The explosion affected both regular people and collaborators. It is not the first time the invaders have tried to mop up those collaborators they don't like anymore. It was the culmination of this poor excuse for a festival in the city," Melitopol's mayor said.
Read more: https://mediacenter.org.ua/news