Back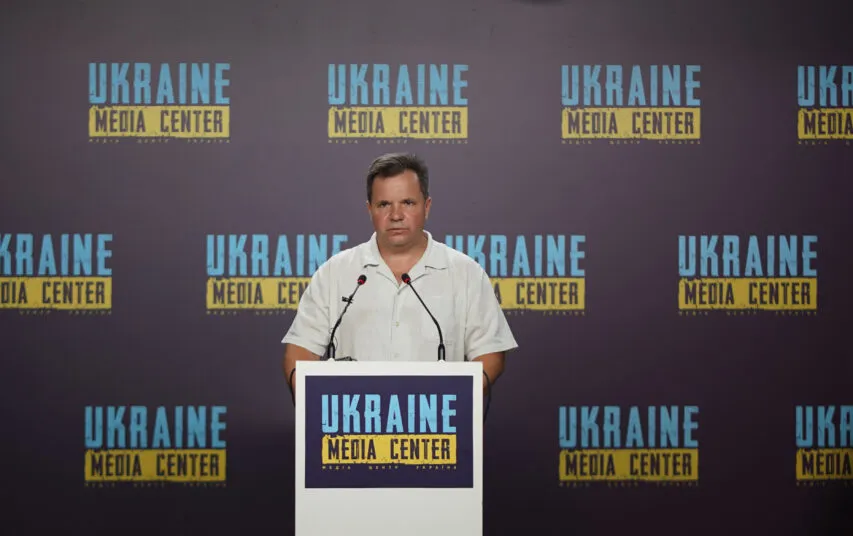 Yurii Schpitser, representative of Help Heroes of Ukraine, Media Center Ukraine
August 25, 2022, 15:22
Fabric that meets NATO standards provided by Help Heroes Of Ukraine to make uniforms for Ukrainian military
Help Heroes Of Ukraine, a U.S. based charity, provided fabric for sewing military uniforms to the Lviv City Council, Yurii Schpitser, representative of Help Heroes of Ukraine said at a briefing at Media Center Ukraine.
"We bought 13,000 square meters of fabric. We gave a part to the Lviv City Council so uniforms will be sewn in Lviv. This is a fabric that meets NATO standards, it is used in NATO military uniforms. We hope that it will serve our defenders well," — Schpitser said.
The Lviv City Council says that they plan to sew 1,100 uniforms for the Ukrainian military from this fabric. Meanwhile, the military is already receiving uniforms that have already been produced for them.
"We received 6,362 square meters, but since according to our standards we count in linear meters, it is 4,241 linear meters, from which 1,100 uniforms can be made. As of now, the military units have provided all the measurements, and the uniforms have been put into production. Almost half of them have already been manufactured and are going to the military units," — Viktoriia Dovzhyk, Director of the Financial Policy Department of Lviv City Council said.
"As of today, we have received 483 uniforms, which will literally go to our units tomorrow," — Oleksandr Khoroshun, head of the Supply Service of the 125th Brigade of the Territorial Defense Force of Ukraine's Armed Forces said.
Help Heroes of Ukraine is a U.S. based charity established during the first days of russia's all-out invasion by Ukrainians living in Chicago.
Read more: https://mediacenter.org.ua/news