Back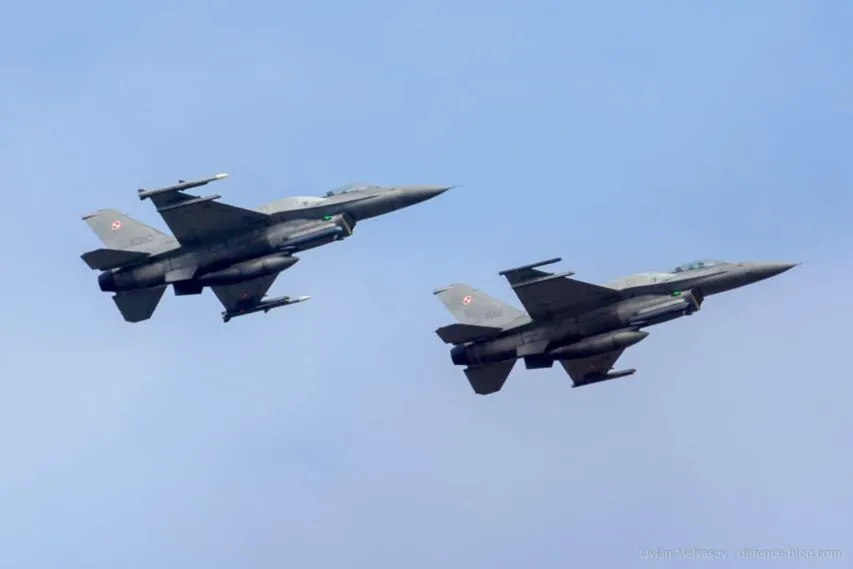 The photo from open sources
May 16, 2023, 15:13
F-16 will help protect Ukraine from russian aerial terrorism – Yurii Ihnat
The F-16 aircraft will keep russian aviation currently launching guided bombs and other weapons away from the country border.
Yurii Ihnat, Spokesperson of the Air Forces Command of the Armed Forces of Ukraine, made the relevant report during a briefing at the Media Center Ukraine – Ukrinform.
He noted that namely the F-16 multi-role fighter aircraft was designed to carry out a wide range of missions.
"We expect to replace our entire fleet of aircraft with this type of lightweight, easy-to-operate fighter. Today we have four main types: Su-24M, Su-25, MiG-29, and Su-27. The F-16 multi-role fighter can perform the full range of airborne tasks these four types of fighters perform. While not as powerful, but still as a modernized and high-precision weapon, it'll make a substantial positive contribution to defending Ukraine," he explained.
In addition, Ihnat emphasized that the F-16 will help protect Ukraine from aerial terrorism, which is currently being carried out by russia, and will help keep russian aircraft away from Ukraine's borders.
"The F-16 can be deployed in aviation units, i.e., in units, pairs, or dispersed, as aviation is now operating throughout our country at dozens of operational airfields, we have. And accordingly, a pair of aircraft are aimed to protect from threats in a particular direction, depending on the threat, flying out and destroying such types of air targets as cruise missiles and drones. The russian aerial terrorism self-defense is the first reason why we strive for this aircraft," he added.
Ihnat explained that the F-16 is also needed to support ground troops. He also stressed that the F-16 could hit various targets, including remote ones, thanks to its powerful air-to-surface weapons. In addition, the aircraft is equipped with missiles that can hit surface targets.
The spokesperson for the Ukrainian Air Force Command emphasized that there are already pilots who, once the decision to provide Ukraine with this aircraft is made, will be able to enroll in training in those countries that have agreed to provide training sites.
Read more: https://mediacenter.org.ua/news