Back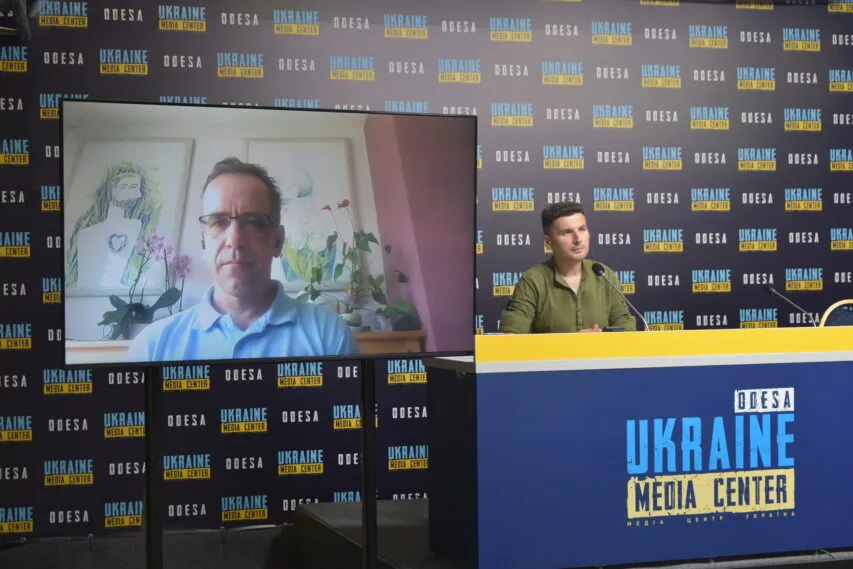 Photo by Media Center Ukraine – Odesa: David Stulik, analyst, former diplomat in Ukraine
July 12, 2023, 15:42
F-16 simulator, Gripen training and co-production of attack aircraft – Czech expert tells about assistance to the Ukrainian Air Force 
David Stulik, an analyst and former diplomat in Ukraine, made this announcement at a briefing at the Media Center Ukraine – Odesa.
"The Czech Republic will provide Ukraine with Mi-24/35 helicopters. Our country also granted an F-16 simulator to train Ukrainian pilots. Our air force is now mastering this equipment, as it will replace the Swedish Gripen. By the way, we have also offered to train your pilots on these aircraft," – the expert noted.
He also said that, according to his estimates, in recent months, the production of ammunition in the Czech Republic has quadrupled.
"However, we have a problem with increasing the production of heavy weapons. This requires additional resources, specialists, and equipment. This will take months, and possibly years. To resolve these issues, the Czech Republic and Ukraine signed some documents on co-production of ammunition and weapons. In particular, L-159 light attack aircraft," – the expert said.
He also added that Ukrainian specialists will work at Czech plants that repair and restore military equipment.
Read more: https://mediacenter.org.ua/news