Back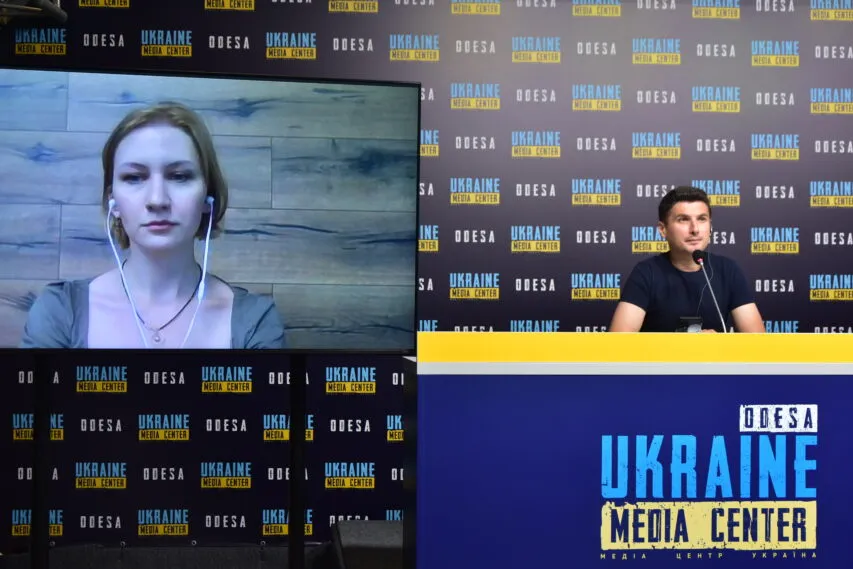 Photo by Media Center Ukraine – Odesa: Maria Kucherenko, analyst at the "Povernys Zhyvym" (Come Back Alive) foundation
June 28, 2023, 15:00
Expert: Defeat of the Wagner Group is unlikely at the moment
The future fate of this group and the attitude of the Russian leadership to it can be judged by several signs. This opinion was expressed by Maria Kucherenko, analyst at the "Povernys Zhyvym" (Come Back Alive) foundation, at a briefing at the Media Center Ukraine – Odesa.
"At the moment, I believe that the scenario with the defeat of the Wagner group has the least chance of being realized. Its future fate can be judged by two markers. The first is the presence of the Wagners in Syria and Africa. So far, nothing has changed in this regard, although there was unconfirmed information that Wagner's commanders and functionaries were arrested by the Russian military in Syria," – Kucherenko said.
The second marker, according to the expert, is whether the contracts with the russian Ministry of Defense will be signed by July 1, as this structure is currently required.
"There may be such a scenario. Part of the Wagner Group will indeed sign official military contracts and will continue to receive weapons and funding from the Russian government. And some will retain the core, return to the old Nazi ideology. And Russia will use them as it did before 2014. That is, as a private military company to carry out the Kremlin's dirtiest tasks, from which the Kremlin will distance itself," – the expert emphasized.
She also emphasized that one of the main outcomes of the Wagner group's trip to the capital of the Russian Federation is that there is no conflict between Vladimir Putin and Evgeny Prigozhin. Just as there are no signs of rebellion.
"The main lesson from these events is that the Kremlin is still strong in what it has been strong in since 2014 – in conducting information operations. Because none of the analysts guessed how it would end," – Kucherenko said.
Read more: https://mediacenter.org.ua/news