Back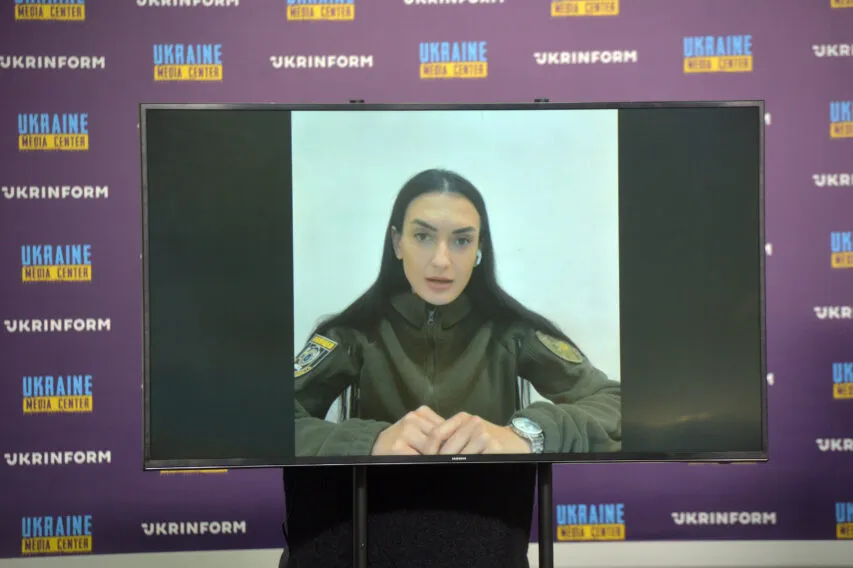 Oleksandra Gavrylko, Press Officer of the Donetsk Oblast Police, Media Center Ukraine – Ukrinform
October 17, 2022, 14:32
Exhumation in Lyman: bodies of 35 soldiers and 152 civilians have already been disentombed — the Oblast Police
By now, 43 mass graves are known in Donetsk oblast. For example, two mass graves — with both civilians and military — were found in Lyman. Moreover, the Oblast Police receives information about spontaneous burials in human yards, where each grave may contain up to 10 people.
Oleksandra Gavrylko, Press Officer of the Donetsk Oblast Police, made this statement in the Media Center Ukraine – Ukrinform.
"Currently, exhumation works are still ongoing in Lyman, the investigation work is still underway. According to preliminary outcomes, 35 members of the military were exhumed (the body of one of them was buried separately in the grave in the mid-city), as well as 152 civilians. Also, about 40 graves remain unexplored, they are hard to access," she said.
Preliminarily, according to examinations of the bodies that could be removed, people died following explosive injuries. However, the police have information about citizens who were killed through violence.
"The experts have taken all the materials; the expert examination is underway. More details will be available after carrying out all the search actions," the Press Officer pointed out.
According to Oleksandra Gavrylko, the civic man's body was found at the places where russian military was based. The victim's body and the territory were mined. The experts found preliminarily that the man was shot.
10–15 people can be exhumed per one day.
Read more: https://mediacenter.org.ua/news