Back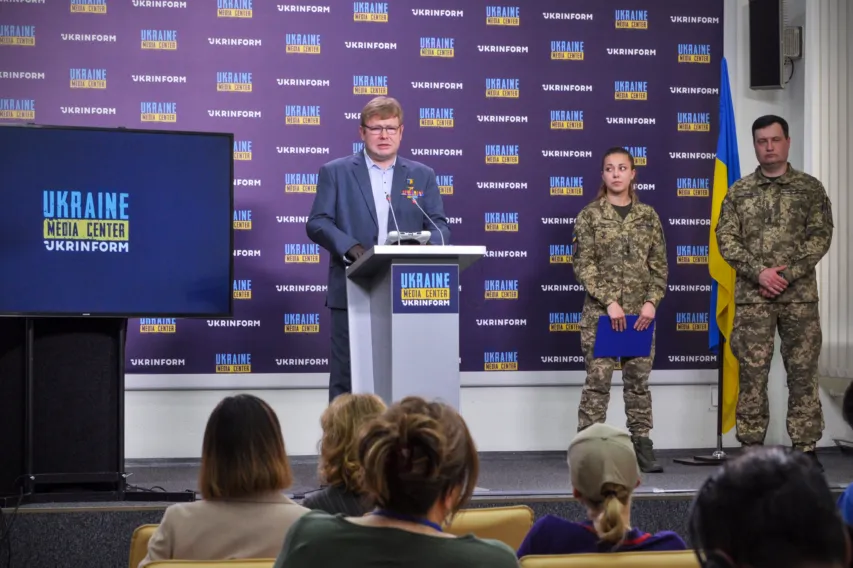 June 1, 2022, 16:38
Every person under occupation must make a decision to either remain russia's slave in occupation or join resistance: #RukhOporu video project launches in Ukraine
The presentation took place today, June 1, at Media Center Ukraine — Ukrinform.
Volodymyr Zhemchuhov, a Hero of Ukraine, "Luhansk Resistance Fighter" stated that #RukhOporu (Resistance Movement) project is a series of videos about the capability of every citizen to defend their life, family and homeland.
"I am just a living proof of how a person was able to take the path of resisting the enemy in Luhansk region. In the video, I share my experience so that people can get ready. These short lessons cover basic military training and how to control your emotions during sabotage operations. It will not be possible to sit out the new russian occupation now, as some people did in 2014-2015. The enemy is destroying people and big cities. In order to survive, everyone must decide where they stand — remain in the occupation as a russian slave or join the resistance," — the Hero of Ukraine said.
He noted that Ukraine's legislation has changed so the people who have taken the path of resistance are now legally protected if they work together with the Armed Forces: "We will help patriots in the occupied territories to take up arms and defend Ukraine."
Valeria Podkich, a representative of military television and project director, said that the Ukrainian people have been resisting russian expansion for centuries. When russia invaded us again, once more the centers of the resistance movement began to work throughout the whole country.
"The source of main ideological inspiration of how to fight the enemy behind the lines is Volodymyr Zhemchuhov. The first episode is called "The Diary of an Underground Fighter," and it will be available on the YouTube channel of military television on Saturday at 18:00. The first episode has a duration of 20 minutes and this is the longest episode of this cycle," — Valeria Podkich said.
Andriy Yusov, representative of the press service of the Defense Intelligence of the Ministry of Defense of Ukraine explained that Ukrainians have to use the experience of Volodymyr Zhemchuhov and his brothers in arms: "In addition to practical importance, this series of films has also psychological significance. The Ukrainians who are currently under occupation are in a state of shock. However, we already have experience in finding a way out of this situation without being afraid to meet the occupier one on one."
Read more: https://mediacenter.org.ua/news