Back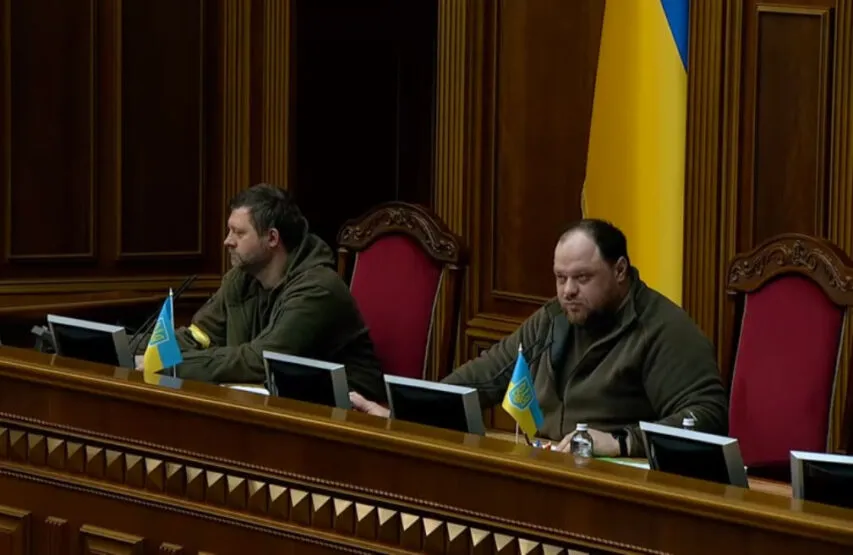 March 15, 2022, 14:46
"Every Bill in the Verkhovna Rada Is Now Supported by the Constitutional Majority," Ruslan Stefanchuk Says
For the first time in independent Ukraine, the Parliament is now fully united to work together in the country's interests. This statement was made by Ruslan Stefanchuk, Chair of the Verkhovna Rada of Ukraine, during his briefing in Ukraine Media Center in Lviv. 
According to the speaker, every bill in the Verkhovna Rada is now supported by the constitutional majority. Members of the Rada are working like clockwork—like the entire nation is working to promote the state's interests.
For instance, the Verkhovna Rada endorsed 21 draft laws on Tuesday, March 15. All of them aim to organize life in the country under martial law. The martial law was extended for 30 days.
We want to remind you that Ukraine Media Center started working in Lviv to support media covering the war unleashed by Russia against the Ukrainian people. This Media Center is launched as a joint initiative of willing representatives of the media community, volunteers, active citizens, business, and Ukrainian government agencies of various levels, including both the Office of the President of Ukraine and local governments, as well as the Center for Strategic Communications and Information Security. The Media Center provides information support to journalists currently working in the City of Lviv and Lviv Oblast. In addition, the Center hosts daily press briefings by government officials, international partners, and activists from Lviv and other cities of Ukraine.