Back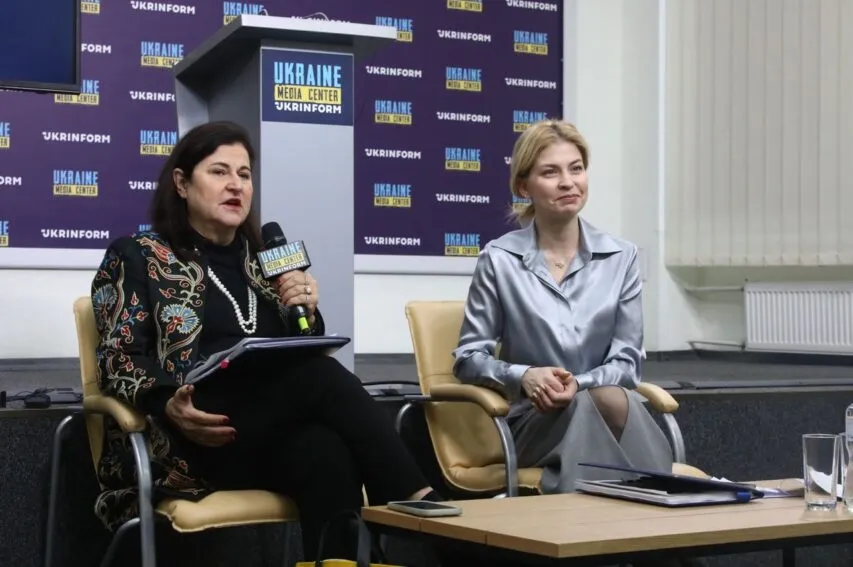 November 9, 2023, 14:39
EU Ambassador to Ukraine: Ukraine has made noteworthy progress in line with Copenhagen criteria
In addition to so much work that has been done, Ukraine's significant progress towards achieving the Copenhagen criteria contributed to the European Commission's decision to open the door for membership talks with Ukraine.
This opinion was expressed by Katarina Mathernova, EU Ambassador to Ukraine, during a discussion at the Media Center Ukraine – Ukrinform.
"Ukraine demonstrated truly noteworthy progress in compliance with the Copenhagen criteria, which entailed the European Commission's decision to open negotiations on Ukraine's accession. And the same goes for Moldova. So, Ukraine and Moldova are two countries recommended as the ones to start accession negotiations with," she said.
At the same time, Katarina Mathernova noted that this is just the beginning of the hard work we have yet to do in many sectors. However, the European perspective that Ukraine has gained makes it a part of the European family.
"But today, hard work is just getting started, because the report contains comments on many sectors. And regardless of whether the negotiations will start or not, the European perspective that Ukraine is getting makes it already a part of this enlargement family. There may be some criticism, and comments that will develop into a long-lasting constant normal process. So you need to get used to the style the European bureaucracy uses," she added.
As a reminder, on Wednesday, November 8, the European Commission recommended starting negotiations with Ukraine on its accession to the EU. Commission President Ursula von der Leyen said that Ukraine had fulfilled 90% of the recommendations made by the EU, granting candidate status in June 2022.
Read more: https://mediacenter.org.ua/news