Back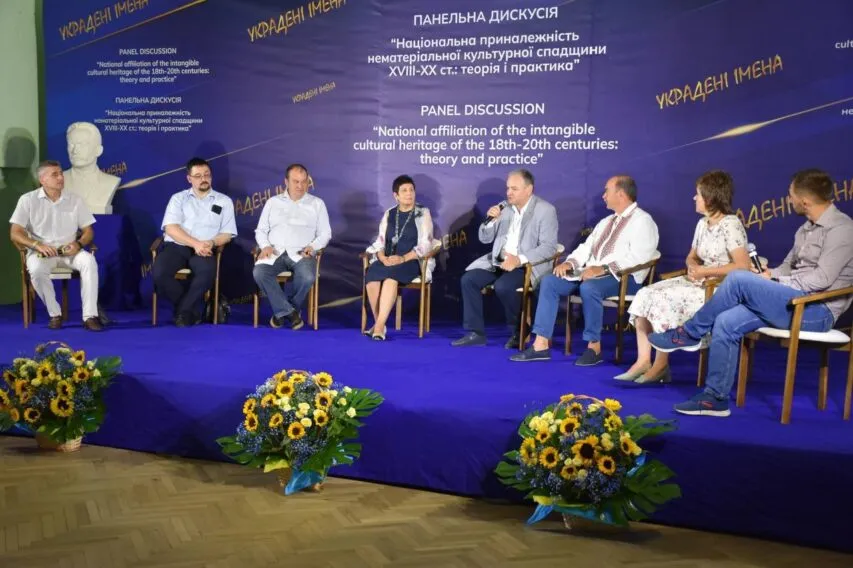 August 29, 2022, 16:00
"Ethnic affiliation of the intangible cultural heritage of 18–20th centuries: theory and practice" discussion was held on occasion of Ivan Franko's 166th birthday anniversary with participation of scientists from 7 European countries
A panel discussion entitled "Ethnic affiliation of the intangible cultural heritage of 18–20th centuries: theory and practice" was held in Drohobych, Lviv region. Scientists from 7 European countries discussed the problems of returning iconic figures of the past, who were born and worked on the territory of modern Ukraine, into the Ukrainian cultural heritage. The participants discussed the cleansing of public spaces in cities and villages from the heroes imposed by the moscow-soviet empire.
The event was held in commemoration of Ivan Franko, on the 166th anniversary of his birth. 107 scientists and public and political figures took part in the panel discussion in person and online. In particular, the participants included Leszek Korporowicz, professor of the Jagiellonian University in Poland, Giovanni Broggi, professor of the University of Milan in Italy, Victoire Feuillebois, associate Professor of the University of Strasbourg as well as others.
Ivan Franko's great-grandsons Liubov and Petro Haluschak were also present at the event.
The discussion was organized by Ivan Franko International Fund. Media Center Ukraine was the co-organizer of the event.
Read more: https://mediacenter.org.ua/news