Back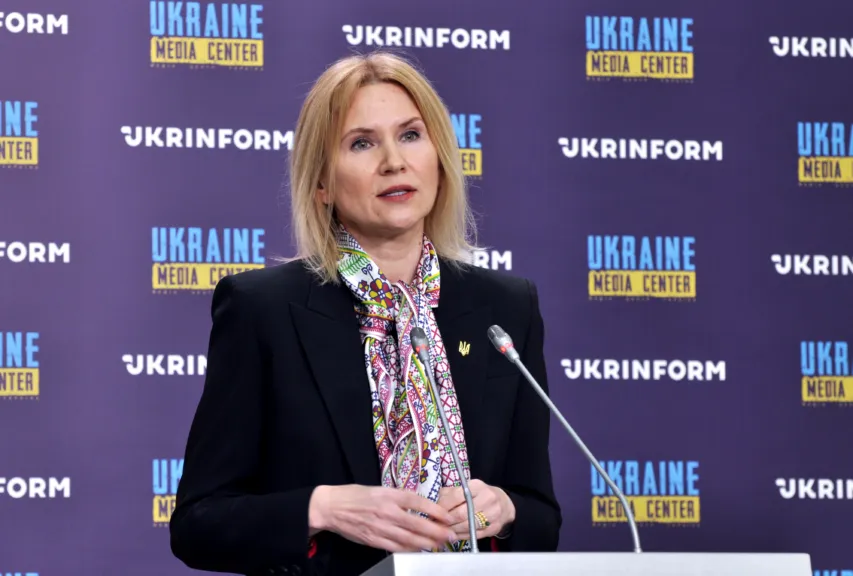 May 17, 2022, 14:09
"Estonia Offered to Rebuild Zhytomyr Oblast," Olena Kondratiuk
The Ukrainian parliamentarians came to the Baltic countries with a visit of gratitude. During the visit, members of Verkhovna Rada discussed five groups of issues with their foreign counterparts.
Olena Kondratiuk, Deputy Chair of Verkhovna Rada of Ukraine, made this statement during her briefing at Media Center Ukraine — Ukrinform.
"The Baltic countries were the first countries to declare russia a terrorist country. Also, Lithuania and Latvia supplied weapons that helped Ukraine withstand the first days of the war. During the visit, we also raised the issue of advocating Ukraine's accession to the EU. These countries trod the membership path recently, and they understand well what problems need to be addressed. Verkhovna Rada has already established a working group with a stage-by-stage EU candidacy plan," she said.
The Rada member emphasized that the agenda also included establishing an international tribunal and documenting all crimes perpetrated by russia, "Latvia, Estonia, and Lithuania have already provided 14 experts for documenting all crimes of the invader."
These countries provided huge humanitarian aid by giving shelter to more than 120,000 Ukrainians. They are mainly women and children. All three countries provide strong support to our displaced persons. The Baltic countries supplied our displaced persons with everything they needed and guaranteed the continued education process for the children. You won't see any temporary shelters—all Ukrainians were accommodated in proper houses," she said.
Olena Kondratiuk emphasized that many lively discussions of the continued assistance to Ukraine with rebuilding the country had taken place during the visit. Estonia has already chosen Zhytomyr Oblast to focus on rebuilding the region.
Read more: https://mediacenter.org.ua/news