Back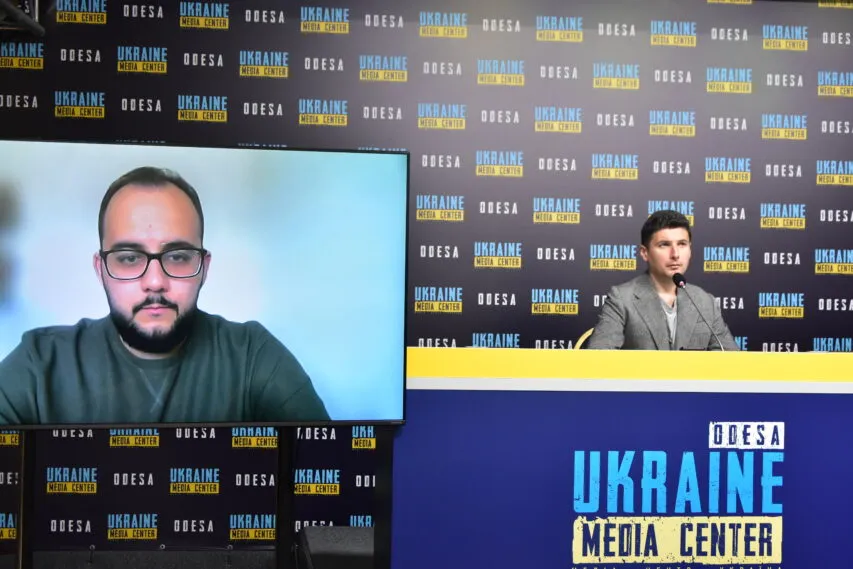 Photo by Media Center Ukraine – Odesa: Iliya Kusa, analyst at the Ukrainian Institute for the Future
May 31, 2023, 13:28
Erdoğan will not change his policy on the russian-Ukrainian war – opinion
Turkey will remain neutral, it is good for the country policy. This opinion was expressed by Ilya Kusa, analyst at the Ukrainian Institute for the Future, at a briefing at the Media Center Ukraine – Odesa.
The expert noted that during the presidential elections in Turkey, there were no requests from the public to change the country's foreign policy vector and position on the Russian-Ukrainian war.
"It is beneficial for Turkey to balance in the Ukraine-Russia-West triangle. This allows the country to maintain trade and economic relations with the West, Ukraine and russia. Also, Turkey will be automatically included in any peace talks on its territory, if they take place. And the country wants to close these negotiations on itself, because now it is the guarantor of any agreements between Ukraine and russia – the Grain Treatment, for example," – the analyst added.
He noted that thanks to the Grain Treatment, Turkey is raising its status in the international arena as a country that solves the problem of hunger in Africa.
"In addition, the neutral status allows Turkey to earn money by trading with Russia, building gas hubs, maintaining relations with Russia in terms of security in Syria, and mediating peace talks between Armenia and Azerbaijan," – Kusa added.
The analyst summarized that Erdoğan has always said that his position on the war is correct, and Turkish society shares this opinion.
Read more: https://mediacenter.org.ua/news