Back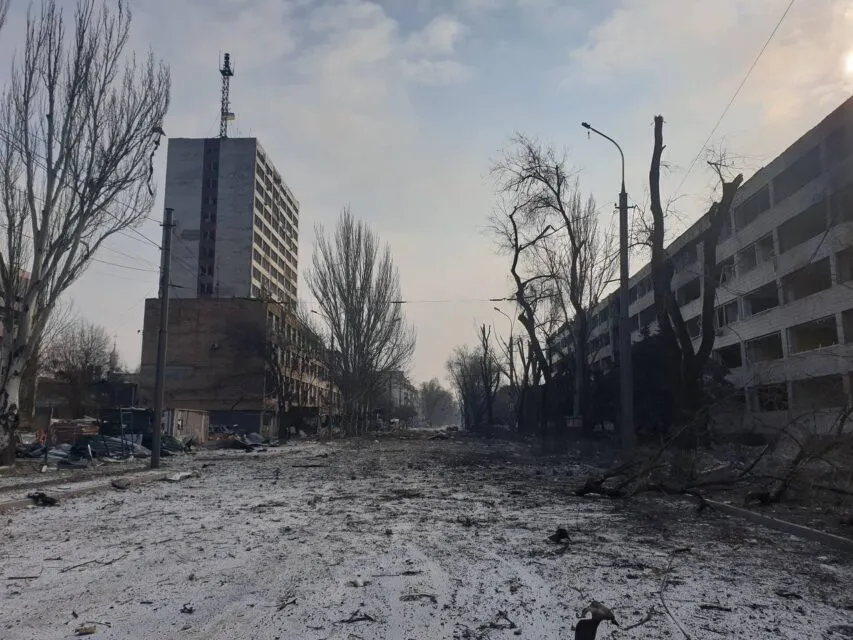 March 15, 2022, 12:05
"Engagement of International Organizations and Other Countries Can Contribute to Establishing New Humanitarian Corridors," Tetiana Lomakina, Advisor to the President of Ukraine
The engagement of international organizations and other countries can contribute to establishing new humanitarian and evacuation corridors for the Ukrainians. Tetiana Lomakina, Advisor to the President of Ukraine and Humanitarian Corridor Effort Coordinator, made this statement during her press briefing in Ukraine Media Center.
"Today, the world must rely on more than only Ukraine's testimony of these violations. We want other countries with a strong voice in Europe and the world to be able to testify on Ukraine's behalf. Thus, if other countries can act as intermediaries in establishing these humanitarian corridors, we believe that this is an approach that can be helpful," Lomakina stated.
Currently, the direst situation is in Mariupol. According to Lomakina, the Russian troops are trying to demoralize locals, break the Ukrainian resistance, and root out any trace of humanity and mutual understanding in people. As a result, several city neighborhoods that accommodated about 45,000 people were destroyed. City residents have no access to water, heating, and communication services.
The aggressor state does not meet its undertakings made during negotiations. The President's Advisor indicates that, for instance, the Russian troops keep shelling the city, destroying the roads and civil infrastructure, and interfering with humanitarian missions' work despite the pressure by international partners.
Humanitarian corridors from cities and villages of Donetsk, Luhansk, Sumy, Poltava, and Kharkiv Oblasts require particular attention.
We want to remind you that Ukraine Media Center is working in Lviv to support media covering the war unleashed by Russia against the Ukrainian people. The Media Center provides information support to journalists currently working in the City of Lviv and Lviv Oblast. In addition, the Centre will host daily press briefings by government officials, international partners, and activists from Lviv and other cities of Ukraine.