Back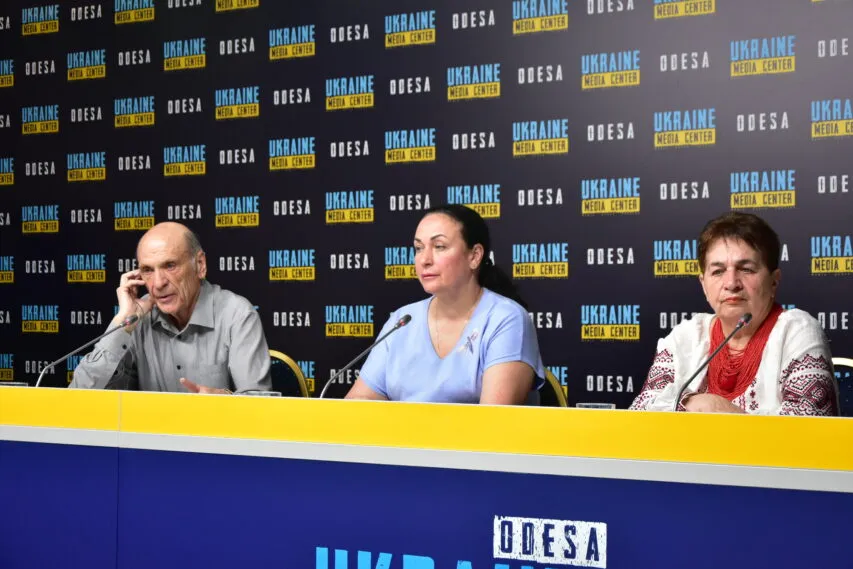 Photo by Media Center Ukraine – Odesa: Yevhen Malnev, Chairman of the Odesa Housing Association; Natalya Gorpenko, head of cooperative "Moryak"; Svitlana Slesarenok, coordinator of the ComAct project and leader of the "Сhornomorskiy zhinochiy klub" (Black Sea Women's Club) and MAMA-86-Odesa NGOs
May 26, 2023, 16:04
Energy-efficient basement shelters were installed in 12 Odesa buildings in four months with the help of grant funds
The special modernization project was developed by the Odesa Housing Association. This was announced at a briefing at the Media Center Ukraine – Odesa by Yevhen Malnev, chairman of the association.
He said that since the beginning of the war, Odesa apartment building co-owners associations and housing cooperatives have faced the fact that most apatment buildings are simply not equipped with shelters, although they have basements.
"We developed a project on our own, taking into account the experience of Israel, ordinary Kharkiv residents, and experts from the Kharkiv Institute of Housing and Communal Services, to design a basement that could be used as a shelter. They calculated the optimal depth, wall thickness, ventilation, heating, and lighting system. What should be in the basement in terms of medicine, food, and fire safety," – Yevhen Malnev said.
The seven shelters were created thanks to a grant from the international NGO Women for a Common Future (WECF), followed by grants for energy modernization of houses, and then by Habitat for Humanity International (USA).
"Thus, from January 2023 to April 30, we carried out energy modernization and equipped 12 basements as shelters. One of the important energy modernization measures was the insulation of pipes. After the work, the basement had a comfortable temperature," – the expert added.
He also noted that when Odesa was suffering from blackouts, representatives of the Association equipped the basements of their houses with batteries, inverters, and LED lamps.
Malnev also noted that now any condominium or housing cooperative can apply to the Association for the arrangement of a shelter and its energy modernization.
Read more: https://mediacenter.org.ua/news