Back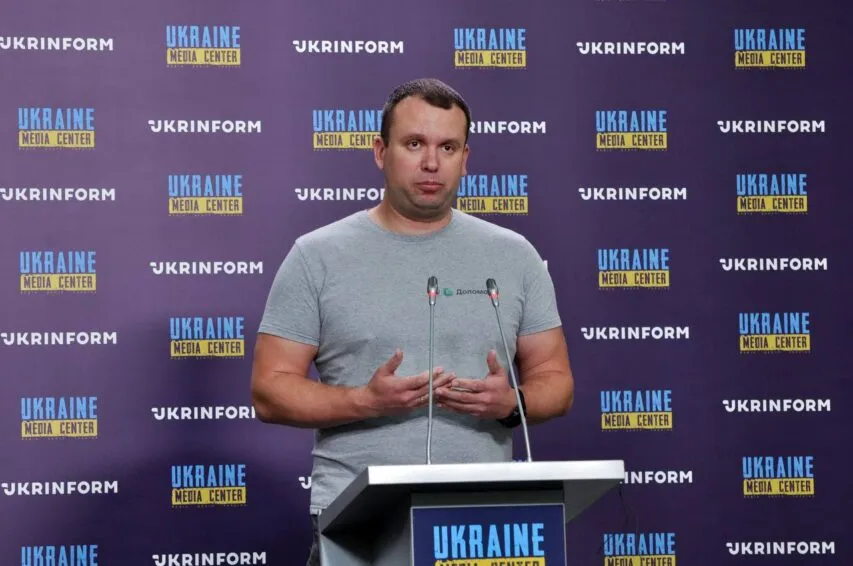 May 20, 2022, 13:32
eDopomoga platform: over 50,000 Ukrainians already register to receive aid
eDopomoga platform was developed by the Ministry of Social Policy of Ukraine with the support of the Ministry of Digital Transformation of Ukraine and UNDP Ukraine with the financial support of Sweden to meet the urgent needs of citizens affected by the russian aggression.
The platform contains information on how to get money from the state, leave a request for help or offer to support others in providing food, clothing, medicine and more.
This statement was made by Deputy Minister of Social Policy of Ukraine for Digital Development, Digital Transformation and Digitization, Kostiantyn Koshelenko at a briefing at Media Center Ukraine — Ukrinform.
"eDopomoga is a platform, where during the war Ukrainians can learn all the details about the aid. The first option of the platform is state aid: how to register as an internally displaced person, how to receive payments, how to report damaged property, etc. There are also plans to add detailed information on international aid and how our citizens can receive it," — he said.
Kostiantyn Koshelenko explained that the next option is volunteer assistance for those who need or can provide it. People who are in trouble can apply for exactly what they need. On the other hand, a volunteer, who also needs to register, can find specific areas, in which they can help.
The website address is easy — https://edopomoga.gov.ua/.
"This aid has been provided since the first days of the war. Over time, it has transformed into a full-fledged website. Help for the Ukrainians can come even from the farthest corners of the world — a foreigner can send money to a social assistance card for those who need it. Moreover, the website currently operates in more than one language. That is, foreigners will not have problems with the language barrier. All that needs to be done for the end consumer is to activate the code of the paid service and get their product set in the supermarket," — the Deputy Minister noted.
According to him, over 500 participants have already joined the campaign to help Ukrainians, including charities from within the country and abroad, individuals and companies.
More than 50,000 Ukrainians have already applied to eDopomoga, 1,500 of which have already received aid.
Read more: https://mediacenter.org.ua/news