Back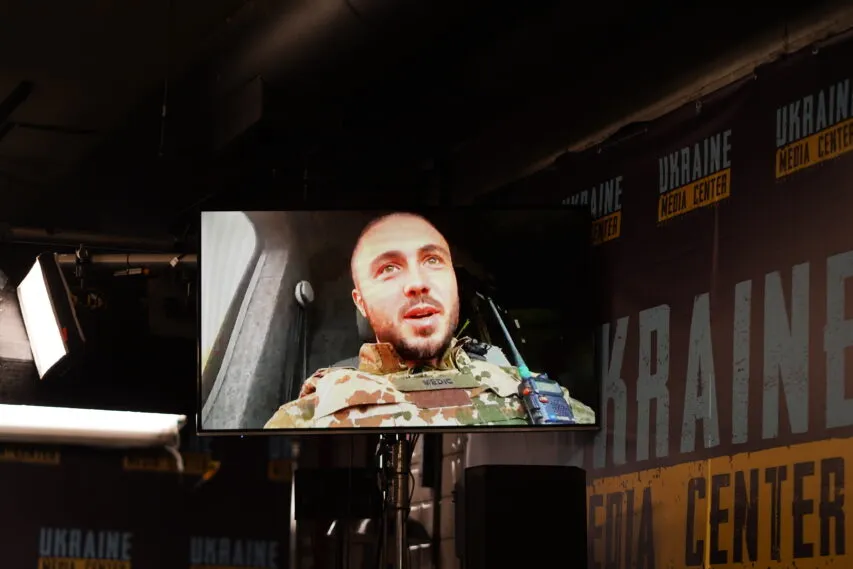 May 4, 2022, 16:04
Ed Sheeran himself offered to create a joint song – Antytila band leader
Antytila band leader Taras Topolya said during a briefing at Media Center Ukraine that world-famous British musician Ed Sheeran himself had reached out to the band offering to write a verse for the song «2Step». According to Taras Topolya, Antytila first wrote to the Sheeran team with an idea to organize a charity concert and raise funds for Ukrainian refugees in the United Kingdom, but received a refusal.
«During the second week of the war, the whole band remained in Kyiv, and three of us joined the ranks of the Territorial Defense Forces. We all had the opportunity to play and raise money. However, we received a refusal as they said we wore military uniforms and had weapons, so we could not perform for humanitarian purposes,» – Taras Topolya said.
However, a week later, Ed Sheeran himself reached out to Antytila and offered to make a joint song.
«At that time, russian troops were still near the capital, Bucha and Irpin were occupied. The music studio in Hostomel, where we usually worked, was also under occupation. However, we had to write lyrics, make a video, and do it all creatively, not turn it into a military cliché,» – the band leader says.
According to Taras Topolya, he wrote the lyrics to the song himself. The lyrics are about his personal story, which now echoes the story of millions of Ukrainians.
«The main message of the song is that despite the war we will live, we will definitely win and create not only a new Ukraine, but a new world order based on our ideas and using our energy. Boys and girls will return to their loved ones. Unfortunately, not all of them. Those who sacrificed their lives for the victory will be forever in our memory. Those who return will create, establish startups and businesses, and move our country forward, because this whole war is about the future, about the future of our children and the generations to come,» – Topolya says.
In the two days since its release, «2Step», the song by Antytila and Ed Sheeran, has garnered almost 2,000,000 views on YouTube.
Antytila band, which has been defending Ukraine in the ranks of territorial defense forces since the first days of the war, is now in Kharkiv oblast together with its battalion.
Read more: https://mediacenter.org.ua/news