Back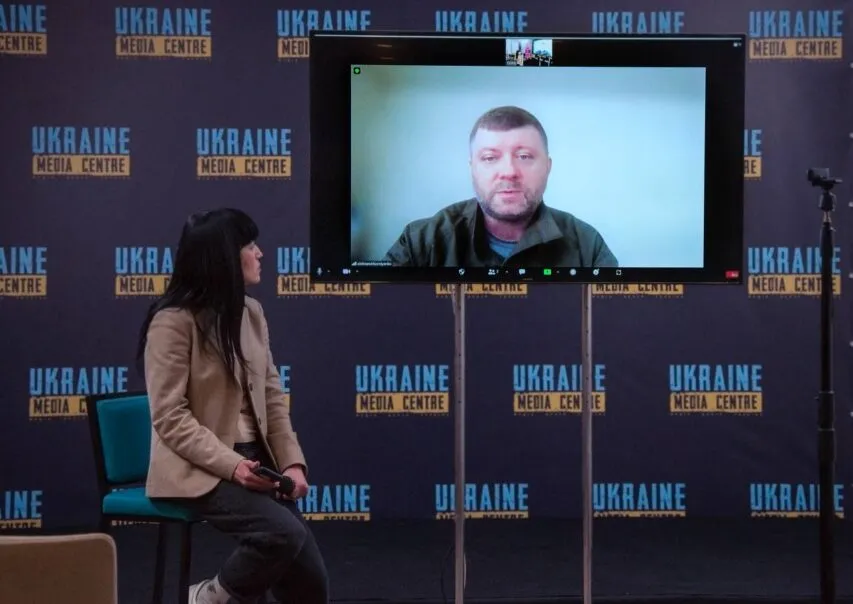 April 22, 2022, 17:37
Economic activity regime and local government's work in the frontline nearby regions will be reviewed – Kornienko
The Verkhovna Rada of Ukraine (the Ukrainian Parliament) will soon be working on revising the economic operation mode and the local self-government bodies exercise of powers on territories, assuming its location whether entering the front lines, are close to it or are deep in the rear.
This was stated by Oleksandr Kornienko, First Deputy Speaker of the Verkhovna Rada (the Ukrainian Parliament) at the Ukrainian Media Centre, taken place in Kyiv.
"The Profile Verkhovna Rada committee and the Ministry of Regional Development are preparing a bill defining the types of territories depending on whether it is currently being considered as the front line, an area close to it or a territory deep in the rear. We cannot apply the same comprehensive approach to territories under such different circumstances. This refers to economic, logistical, demographic conditions, the way these territories should be provided with, how the taxes are supposed to be paid there," Kornienko said.
In addition, according to the First Deputy Speaker, the Verkhovna Rada will consider the issue of ensuring the local government bodies functioning of the settlements now seen as those on the front line or those close to it, as well as those areas where a significant part of the deputies are representatives of banned pro-Russian parties.
"Local deputies can be withdrawn in the event of their party were ceased to exist, but in this case there are about 40 local councils, which will become unauthorized as a result of deputies withdrawal. There is a discussion on their potential withdrawal resulting in an obligation to lower the quorum threshold. Many of these deputies have already shifted their ground, adopting a different viewpoint and renamed themselves into some groups. At some point, local front-line area communities may have to abandon local authorities exercising, even though it is stipulated and guaranteed by the Constitution, because there are territories where it is impossible for local self-governance to retain the authority. A direct military administration will have to be created there, then a civil-military one, and then the issue of these [banned] parties will be resolved," Kornienko said.
In addition, the Parliament has already prepared a draft law, previously adopted by the National Security and Defense Council of Ukraine (NSDC), on regulating the issue of judicial appeal of the decision to ban pro-Russian parties. Prior to this, such claims should be considered by the Kyiv District Administrative Court, but the deputies will suggesting transfer this power to the Lviv Administrative Court of Appeals.
"The lustration supported by people at the next elections will put everything in its place, no one can run lustration process better than the people," Kornienko said, commenting on the issue of the activities of pro-Russian parties deputies.
Ukraine Media Center. Follow the news via the links below:
Website: https://mediacenter.org.ua/
Twitter: https://twitter.com/CenterUkraine
Facebook: https://www.facebook.com/UkraineMediaCenter/
YouTube: https://bit.ly/3whbxSm
 Telegram: https://t.me/lvivmediacenter