Back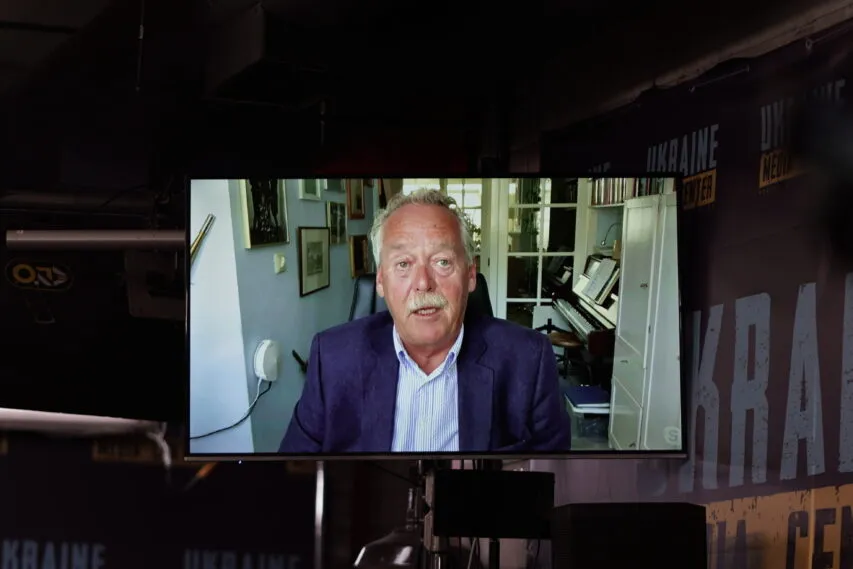 Піт Плуг, голова Фонду «Авіакатастрофа» рейсу MH17 у Медіацентрі Україна, 18 липня
July 18, 2022, 13:41
"ECHR May Need Several Years to Examine Applications by Relatives of Flight MH17 Victims against russia," Piet Ploeg, Chair of MH17 Disaster Foundation
Applications by relatives of Flight MH17 victims still await examination in the European Court of Human Rights. The proceedings may take a lot of time. Piet Ploeg, chair of MH17 Disaster Foundation, stated this during his briefing at Media Center Ukraine.
"First, the European Court of Human Rights will deal with interstate applications from the governments of the Netherlands and Ukraine; they will consider applications from 480 relatives later. It may take several years," Piet Ploeg explained.
According to him, the victims' relatives still have many questions 8 years after the disaster.
"First, the court must answer the question, "Was it a Buk missile system?" Where did that Buk come from? Did they shoot from Pervomaisk? These 4 suspects – are they guilty or not? We are waiting for answers to these questions, but we also want to know who is responsible for giving them that system and who pulled the trigger. These questions are still unanswered. The investigation is ongoing and very complicated," the Chair of the MH17 Disaster Foundation explained.
According to Piet Ploeg, the District Court of The Hague that tries the criminal case of the Flight MH17 disaster can make its decision in November or December this year.
Boeing 777 (Flight MH17) was downed in the skies above Donbas on July 17, 2014. After more than 5 years of investigation, the investigators found out that Flight MH17 was downed by a Buk anti-air missile system owned by the 53rd anti-aircraft missile brigade of the air defense force of the armed forces of the russian federation stationed near Kursk.
Read more: https://mediacenter.org.ua/news