Back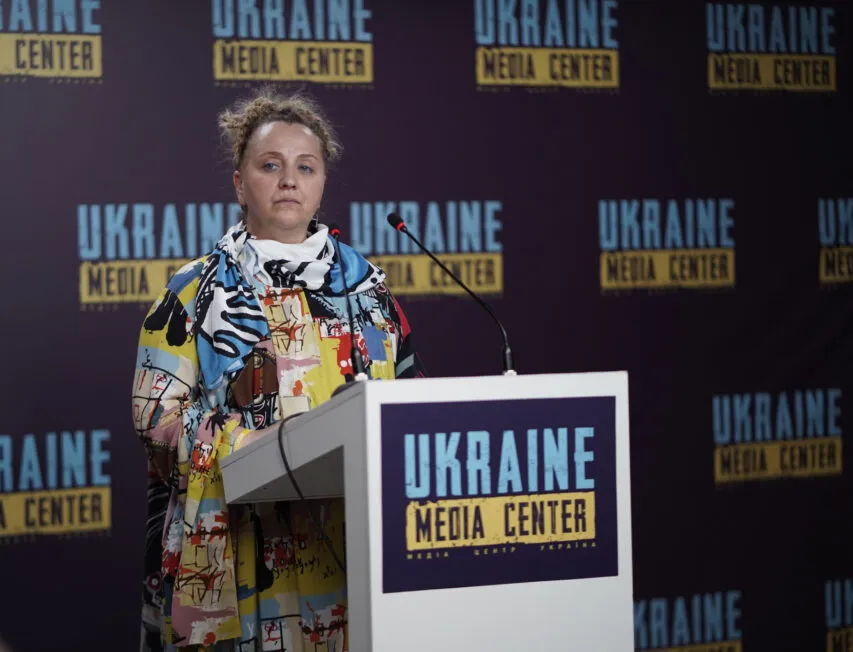 Ніно Катамадзе у Медіацентрі Україна, 17 червня
June 17, 2022, 13:18
Each note to be dedicated to Ukrainians: charity concert featuring Nino Katamadze to take place at Lviv Philharmonic
A charity concert featuring the prominent Georgian singer Nino Katamadze will take place on June 17 at 7:00 PM at the Lviv National Philharmonic. The INSO-Lviv Orchestra will perform on the stage alongside her.
"Our voice today, just as yesterday, and just as after 2014, as well as every visit to Ukraine is a voice of friendship, a voice of freedom, a voice of support, a voice of love that we feel as a people, as friends and as artists, for my Ukrainian friends. The whole repertoire was specially interpreted for the Lviv Symphony Orchestra together with Nikoloz Rachveli, so that it would be possible to play and join the voice of freedom," — singer Nino Katamadze said during a briefing at Media Center Ukraine.
"I am happy that Mrs. Nino, despite the risks, came to Ukraine together with Mr. Nikoloz and breathed hope into us. Because every visit of such people to Ukraine in wartime brings hope that there is a future and we must dream about it," — Iolanta Pryshliak Chair of the Board of the INSO-Lviv Orchestra noted.
Among other things, the concert at the Philharmonic will also feature the Ukrainian premiere of "Reverence to Ukraine" by Georgian composer and conductor, UNICEF's Goodwill Ambassador to Georgia Nikoloz Rachveli.
"Today we will perform both my music and the music by Giya Kancheli, and Nino will also perform some of her compositions. We will also play music from Georgian films, theater and each note will be dedicated to the soldiers, defenders, victims and citizens of this beautiful, incredible, great country of Ukraine," — Rachveli said.
All proceeds from the charity concert will go to help Ukrainian servicemen.
Read more: https://mediacenter.org.ua/news