Back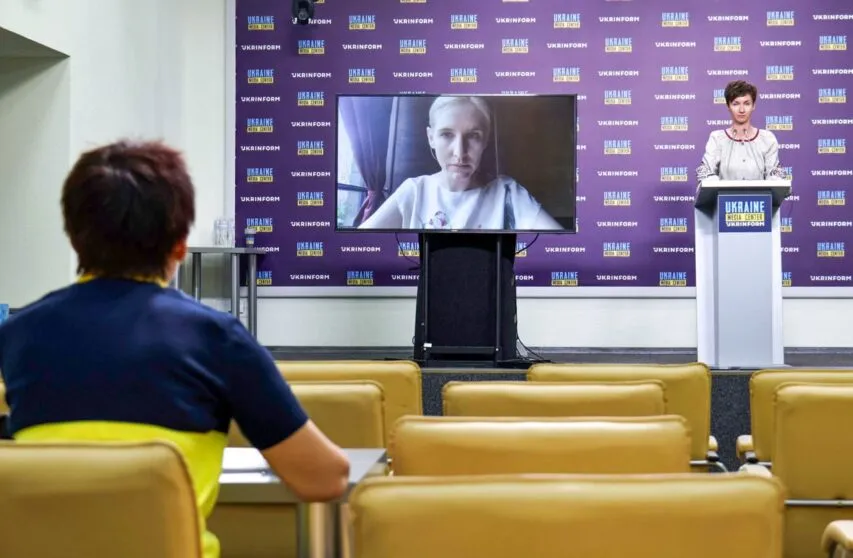 June 28, 2023, 18:24
During Ukraine Recovery Conference in London, Western partners pledged specific amounts of money to support Ukraine
The EU will provide Ukraine with USD 50 million in support over four years. Additional support from the U.S. includes USD 1.3 billion. The UK pledged an almost 3-billion-dollar loan within the framework of the World Bank. Switzerland also expanded its support to Ukraine in the amount of CHF 1.5 billion.
Oleksandra Vasylenko, Director General for Economic Diplomacy and Sanctions Policy at the Ministry of Foreign Affairs of Ukraine, Special Commissioner for Humanitarian and Sanctions Policy made this statement at Media Center Ukraine – Ukrinform during the discussion on the Ukraine Recovery Conference held in London.
"I believe that one of the most important news that came out at the Recovery Conference was the pledge of EUR 50 million of support over four years from the European Union, announced by Mrs. Ursula von der Leyen. Another USD 1.3 billion of additional support was also announced, 675 million of which will be directed to the modernization and restoration of critical infrastructure," she emphasized.
Oleksandra Vasylenko noted that decisions regarding support for Ukraine, adopted during the Recovery Conference show that international partners are ready to cooperate with Ukraine and provide financial support.
"That is, we see that our partners are ready to cooperate with Ukraine and are ready to provide financial support, which Ukraine badly needs to support our economy. And we see that this is a positive trend, it continues from one Recovery Conference to another."
Read more: https://mediacenter.org.ua/news