Back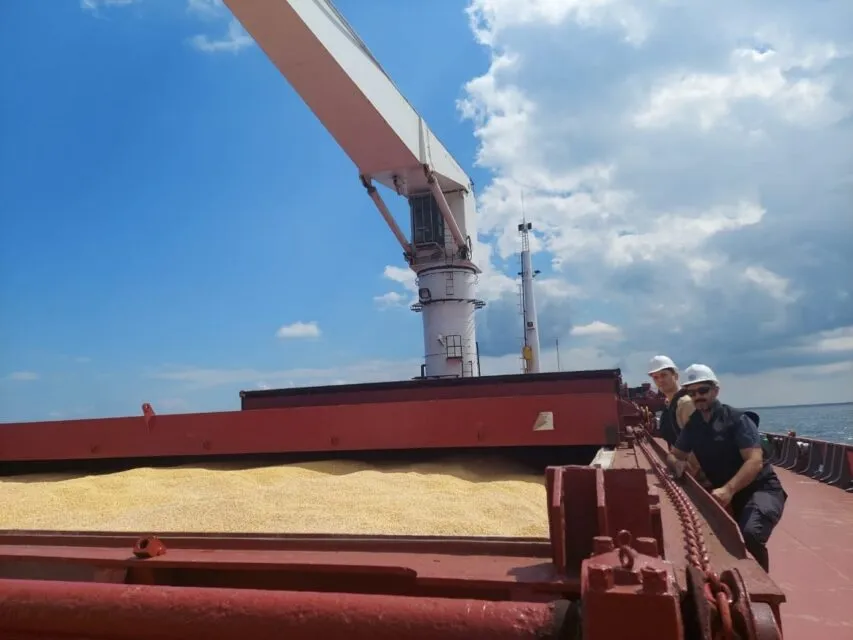 Фото з фейсбуку Міністерства інфраструктури України
August 3, 2022, 16:28
During the Year, Ukraine Needs to Export about 50 Million Tonnes of the Grain Crop, Both Remaining from the Last Year and Harvested This Year
Denys Marchuk, Deputy Chair of the Ukrainian Agrarian Council, stated this during his briefing at Media Center Ukraine — Ukrinform.
"The first Ukrainian vessel approached the Turkish coast. The vessel inspection has been completed. It carries 24,000 tonnes of corn; it will head for Lebanon as the contracts prescribe. Sixteen more vessels that have not been able to put out to the sea because of the full-scale hostilities are waiting for their turn.
If Türkiye confirms its ability to receive new cargo soon, new convoys will leave the seaports of Odesa within days.
Denys Marchuk emphasized that agricultural producers store much grain in addition to 20 million tonnes stored in seaports. Thus, the goal is to export the produce of the past seasons and start exporting the newly harvested grain. Overall, about 50 million tonnes need to be exported during this year. It is hardly feasible if seaports do not operate.
Also, alternatives for storing the new harvest are considered now. In addition to the new law on the duty-free importation of novel grain storage systems, Ukraine enjoys strong support from its international partners in the form of extra funding for storage systems.
Read more: https://mediacenter.org.ua/news