Back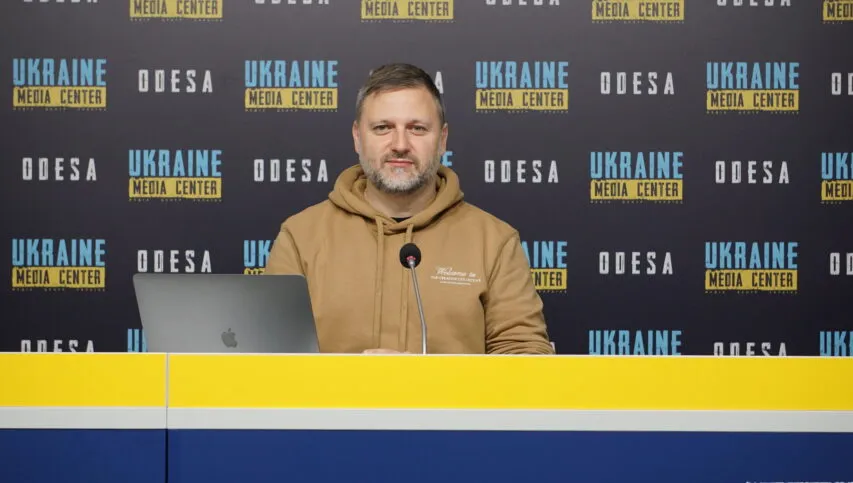 Photo by Media Center Ukraine – Odesa: Oleksii Chornyi, head of the coordination humanitarian headquarters of the Odesa region
April 4, 2023, 13:32
During the year, the humanitarian headquarters of the Odesa region provided almost a million different types of humanitarian aid
To be exact, 904,559 times. 95% of aid was provided by the humanitarian coordination headquarters of the Odesa region to legal entities, only 5% – to charitable foundations or NGOs. Oleksii Chornyi, the head of the coordination humanitarian headquarters of the Odesa region, told about this at a briefing at Media Center Ukraine – Odesa.
As Oleksii Chornyi noted, these 95% included territorial communities, hospitals, schools, kindergartens, various departments of local government, as well as parts of the Armed Forces of Ukraine, the National Guard, etc.
"We sent only 5% of the aid to public organizations and charitable foundations. Because they can attract support by foreign partners on their own. We coordinated them to help them find these partners," – Oleksii Chornyi noted.
He also added that for the period from March 2022 to April 2023, the humanitarian headquarters received 9,624 pallets (1 pallet – an average of 1,500 kilograms) of humanitarian aid – 7,190 pallets of food, 1,510 pallets of children's, hygiene and household goods, 924 pallets of clothes and other items.
"In the period from April 2022 to March 2023 inclusive, we shipped 8,682 pallets of humanitarian aid from the central warehouses. 5,965 pallets of food, 1,592 pallets of children's hygiene and household goods, 1,125 pallets of clothes and other things. By the beginning of April, 1,628 pallets of humanitarian aid have been accumulated in the central warehouses," – Oleksiy Chornyi added.
He noted that, in his opinion, the amount of aid from foreign partners will not increase. But the needs, on the contrary, will increase, due to the fact that in the first months of the war, many people lived on reserves.
"And we have already noted that it is better not to provide aid directly – food, clothes, etc., but to switch to vouchers or targeted financial aid. This will improve the economic situation in the country," – Chornyi added.
Read more: https://mediacenter.org.ua/news